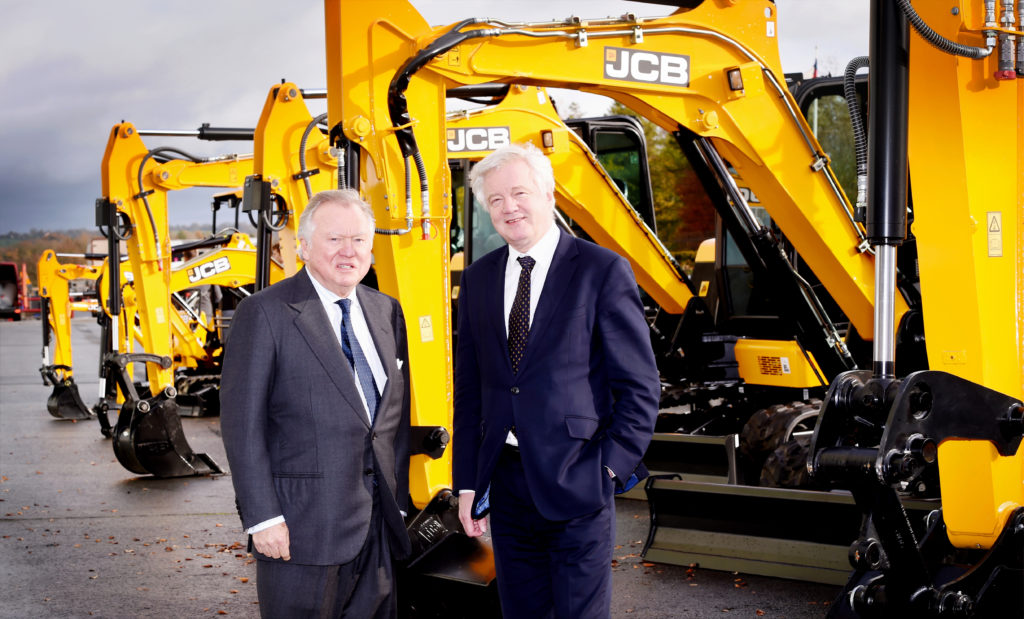 BREXIT secretary David Davis has visited JCB's world headquarters, where he sought to reassure some of the manufacturer's British suppliers that the interests of business are at the heart of the country's negotiations to leave the European Union.
The Minister spent more than two hours at the site in Rocester, Staffordshire where he met JCB chairman Lord Bamford and CEO Graeme Macdonald. He joined talks with small-to-medium sized JCB suppliers, which make components for the company's range of machinery. They included Gate 7, Katmex Ltd, Thos Storey and Rexroth.
David Davis said, "It was a great pleasure to join JCB, one of our leading British manufacturers, today to see what they do and hear first hand how businesses large and small view the opportunities and challenges of our departure from the European Union. We are making solid progress in the negotiations, in the spirit of determination and pragmatism, and stand ready to begin trade talks as soon as our European partners are.
"Our aim is a trade deal that works for our great companies and the people they employ, and it's in the interests of both sides to achieve this. Talking to JCB and their suppliers this morning, I am certain that our strong economy and brilliant entrepreneurs mean we are well placed to thrive into the future."
A JCB spokesman added, "Mr Davis took part in discussions with a number of specially invited JCB suppliers, most of whom were British and small-to-medium sized businesses. The main purpose of the talks was to focus on the opportunities for businesses in post-Brexit Britain and to discuss the practicalities involved."