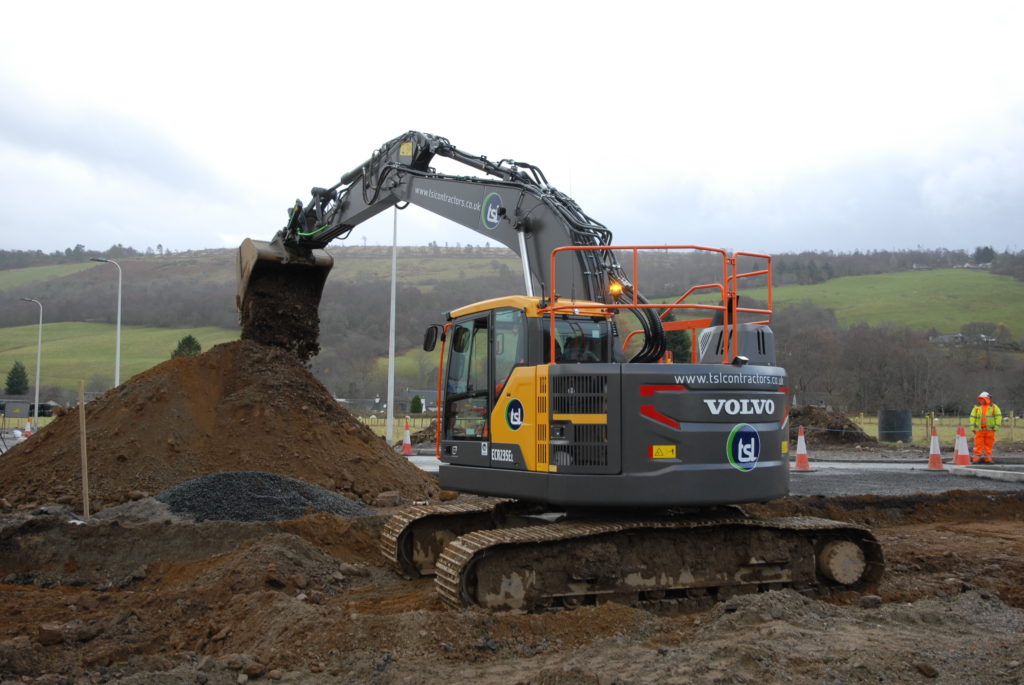 2018 is off to a swinging start for Argyll-based TSL Contractors with the purchase of a new Volvo ECR2353.
The reduced swing excavator represents a "new departure" for the construction business, which also plumped for a Steelwrist X26 tiltrotator to complement the new machine.
TSL's plant manager Stuart Lawrie explained, "The ECR235E is an ideal sized machine for the duties we will be using it for. These include excavating deep cuts in relatively tight spaces when creating new hydro scheme projects and the reduced swing capability means the overall amount of material required to be removed is reduced.
"The machine will also be used on our new housing projects where once again significant muck shifting can take place in confined spaces on site."
The ECR235E is powered by a Stage IV 6 litre Volvo engine. Features include a 5.7m monobloc boom and 2.9m dipper arm. Maximum reach is 9.5 metres, while dig depth measures 6.75 metres and practical load over height equals 7.87 metres. SMT GB said the lifting capacity across carriage at full reach is an "impressive" 3.1 tonnes and the all up operating weight is 25 tonnes.
TSL bought a range of Volvo machines two years ago. Stuart Lawrie said that SMT GB has "demonstrated a consistent quality of after-market support when it's been needed". He added, "When we've called on SMT for assistance we always get a response the same day and we cannot praise Neil Bruce, the home based engineer enough for his support. He goes the extra mile to get issues resolved for us."