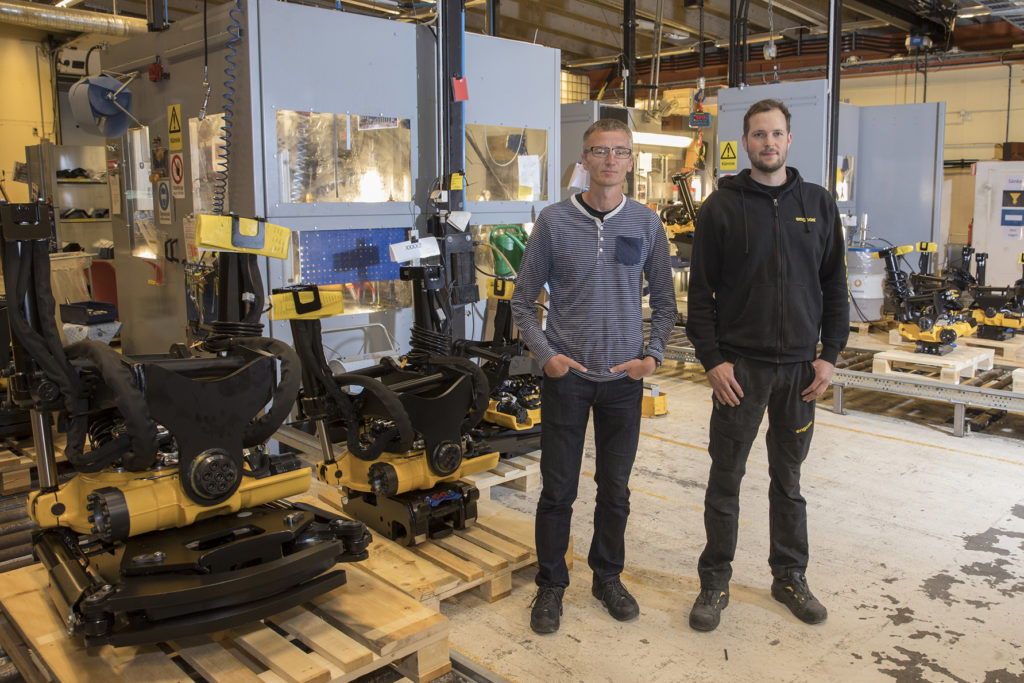 TILTROTATOR specialist Engcon has announced an investment in two new automated test facilities at its factory in Strömsund, Sweden.
The manufacturer said it had teamed up with software developer Electrum and hydraulic supplier Specma in the development of the new test stations.
Håkan Näsström, Engcon test manager said, "Every tiltrotator we make will be tested on this new automatic facility, that doesn't need a human operator. This means none of the testing is dependent on staff being available and that's a big benefit."
Engcon said all functions are tested "to their limits" to ensure full mobility without the risk of damaging hoses.
Quality manager Mats Erik Wiktorsson added, "All test data is stored in a database and linked to the respective tiltrotator being tested. This gives us a unique insight into each machine and excellent quality control should a detailed follow-up be required if there are any discrepancies."