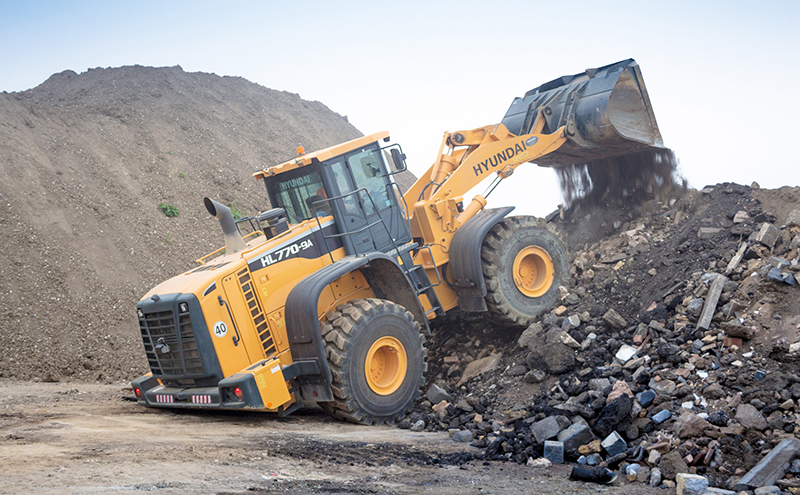 BRIGADE Electronics and Banlaw Systems will be co-exhibiting at ScotPlant this year to demonstrate a range of vehicle safety devices including Backsense, marketed as the "most affordable radar on the market".
Brigade's Backsense emits a continuous wave radar. The sensor system controls the radar beam pattern, so the spread of the beam can be restricted to the width of the plant for the length of the detection area, to minimise false alerts on a busy site. The unit is fixed to an adjustable mounting bracket, meaning the radar can be directed at different angles to optimise detection performance and help prevent ground detections when approaching ramps.
Brigade offers a range of Backsense models with programmable and fixed detection zones of up to 30 metres, dependent on customer requirements. The "rugged" design is described as allowing the sensors to operate effectively in areas of harsh terrain, dust and in poor weather.
The in-cab display has a "clear, easy-to-read" visual warning with five LEDs corresponding to five distance zones from the vehicle. The audible warning buzzer, although adjustable, cannot be switched off, eliminating the possibility of driver interference and providing peace of mind.
Also on display will be Brigade's new generation Backeye360, an intelligent camera system designed to assist low-speed manoeuvring by providing the driver with a complete surround view of the vehicle in real time.
Four ultra-wide cameras capture footage of surroundings and are simultaneously processed and stitched together. The result is a single 360o image of the vehicle on the driver's monitor.
The BN360-200 model is an upgraded version of the existing BN360 system, which Brigade explained offers "greater flexibility allowing configuration and views to be tailored to each application.The layout on the monitor has also been improved to increase the image size by 22%, regardless of monitor size, making blind spots even more visible to the driver".
Blantyre-based Banlaw Systems is a Brigade service partner that provides fitting and repair work for Brigade's onsite service warranties.