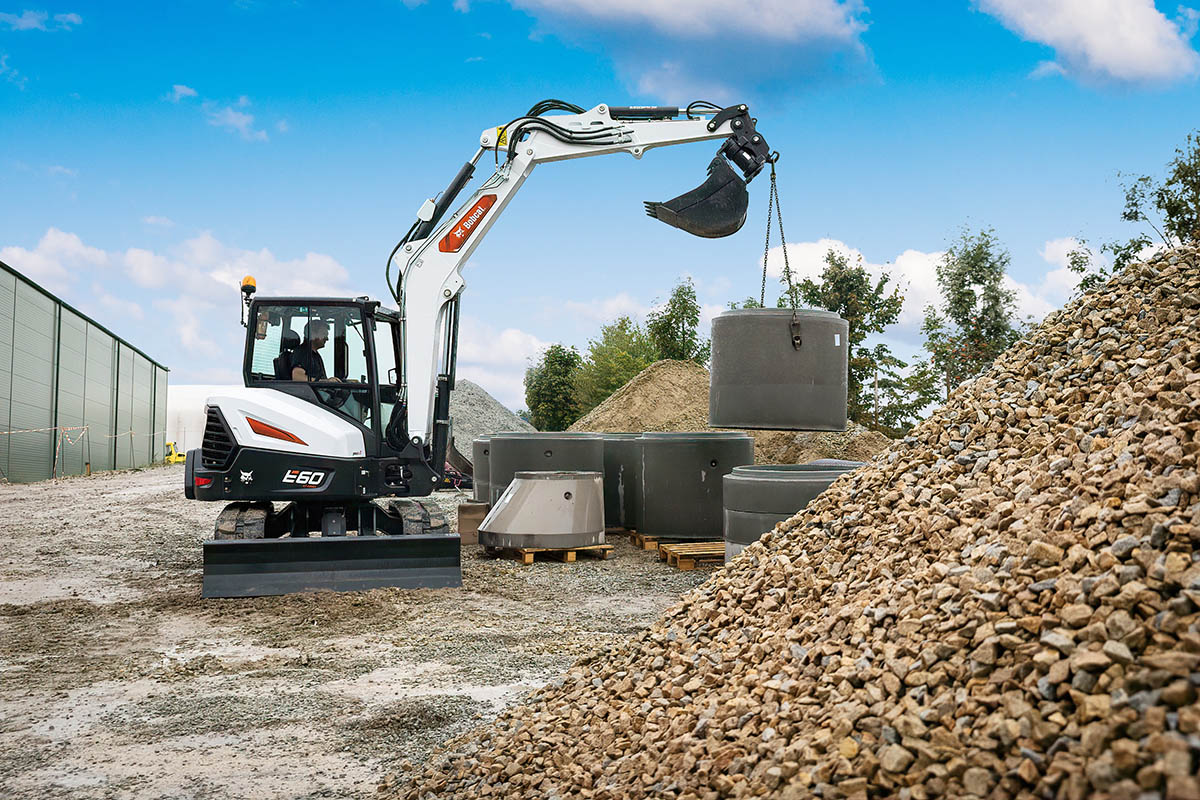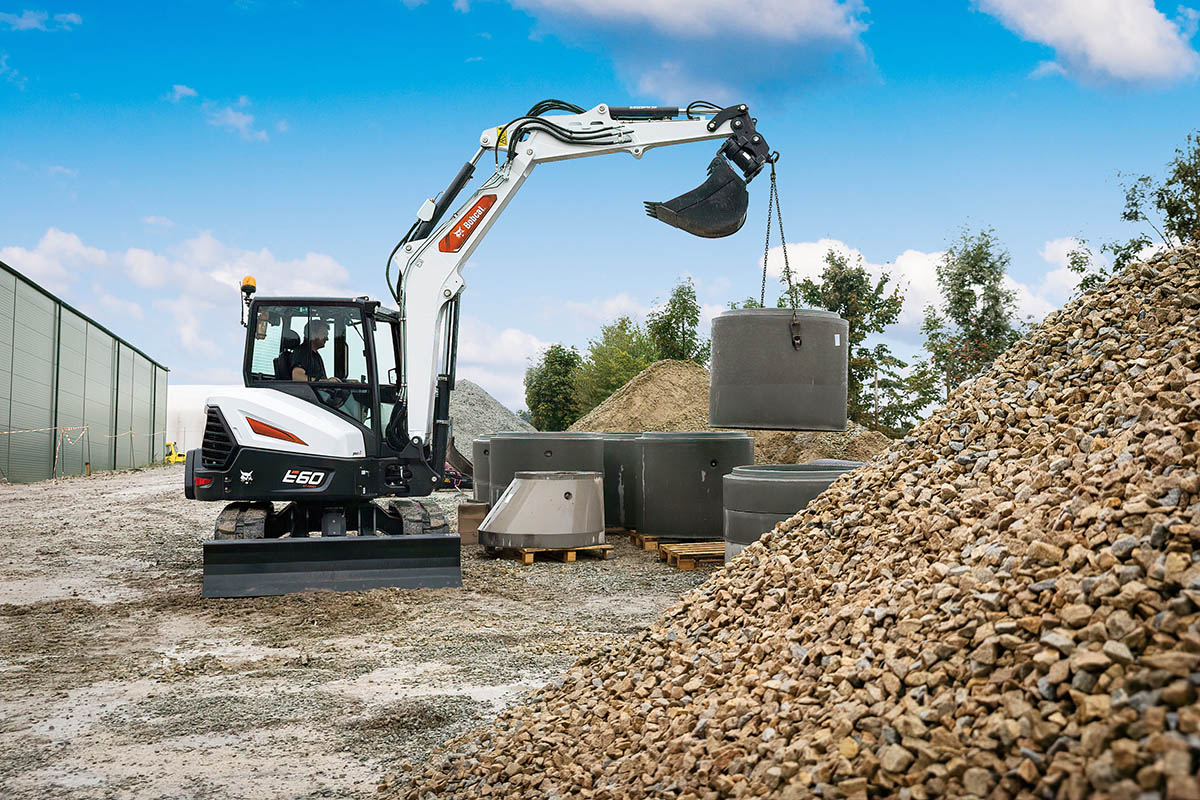 THE Bobcat E60 R2-Series mini-excavator will make its ScotPlant debut at the Royal Highland Centre this week.
Being shown alongside the Bobcat E10z and E27 mini-diggers, the new E60 six-tonne Stage V compliant machine will be featured on Balgownie's ScotPlant stand.
In common with Bobcat's other new R2-Series machines, the E60 offers features and options including the manufacturer's award-winning Advanced Selectable Auxiliary Control (A-SAC) system and the Automatic Track Tensioning System (ATTS) technology.
The E60 is described as a 'flagship' model in all aspects. A tail overhang of only 280mm allows the machine to be operated in confined spaces. The E60 is driven by the new Bobcat D24 Stage V diesel engine providing 41 kW (56 HP) of power, designed specifically for Bobcat compact equipment.
Up to five arm-mounted hydraulic auxiliary lines and the optional A-SAC technology enable a wide choice of machine customisation options to match attachment requirements. The A-SAC system enables operators to customise control patterns of auxiliary hydraulic circuits on Bobcat mini-excavators, depending on their set-up preferences for using hydraulic attachments.
Balgownie will also show the Bobcat T40.180SLP 18m telehandler for the first time at ScotPlant. Part of the new generation R-Series range, the machine is one of 12 models in the range with Stage V engines, covering lifting heights from 6 to 18m with maximum lifting capacities between 2.6 and 4.1-tonnes.
The T40.180SLP features a new cab with a five-inch LCD display providing information, including the feed from the rear camera.