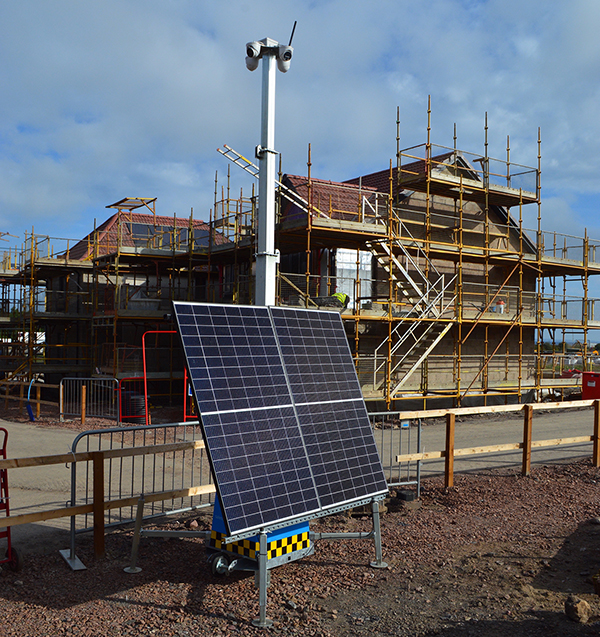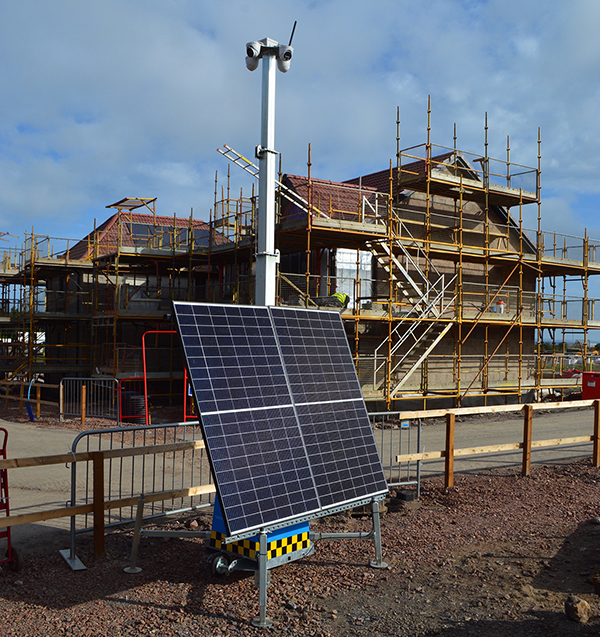 KINGDOM Systems has revealed plans to unveil its first ever complete solar-powered CCTV towers at ScotPlant 2022.
The move comes as the construction sector battles to reduce carbon emissions and combat increasing rates of theft and vandalism on sites.
Kingdom Systems has developed the Eco Solar AI CCTV Tower. Designed and manufactured by the firm's in-house engineering team, its solar panels are powered solely by the sun's clean and renewable energy.
The product's 5 Megapixel bullet cameras record high-definition footage 24/7, offering a 360o field of vision within a 70-metre detection radius. It also provides users with two-way multi-directional audio capability. A specially developed client app enables remote login to both live and historic footage.
Manufactured from steel, the towers are described as also benefiting from anti-vandal casing and an anti-tamper protection system.
The new solar-powered CCTV tower produces zero emissions and requires no external back-up power source. Kingdom added that it doesn't compromise any features or functionality compared to hybrid and mains-powered models.
These six-metre-tall towers will be live and in action on Kingdom Systems' ScotPlant stand, as well as throughout the event's Royal Highland Centre venue for enhanced security measures for visitors and exhibitors.
The launch follows the recent introduction of Construction Watch Scotland. A Police Scotland and Neighbourhood Watch Scotland initiative, this online platform notifies firms of construction site thefts and related offences in their area and to help protect sites against theft, vandalism and arson.
Kingdom Systems' Daniel Henry said, "The construction industry is currently under enormous pressure in terms of sustainability targets and lost costs incurred through theft and vandalism. But there are some straightforward preventative actions that can be taken in response – and we believe our new Eco Solar AI CCTV Tower provides a robust security solution, whilst also helping our clients work towards their ESG goals.
"We're really looking forward to ScotPlant – the timing of which is perfect for the launch of such an innovative new product. We ask everyone in the market for site CCTV to come along to see us there. We'll be showcasing the towers' capabilities in action, in real time. Our highly qualified and expert team will be at hand to discuss visitors' bespoke requirements and how Kingdom Systems – and our wider group – can monitor and respond to all site threats with this new addition to our already enviable product and service portfolio."