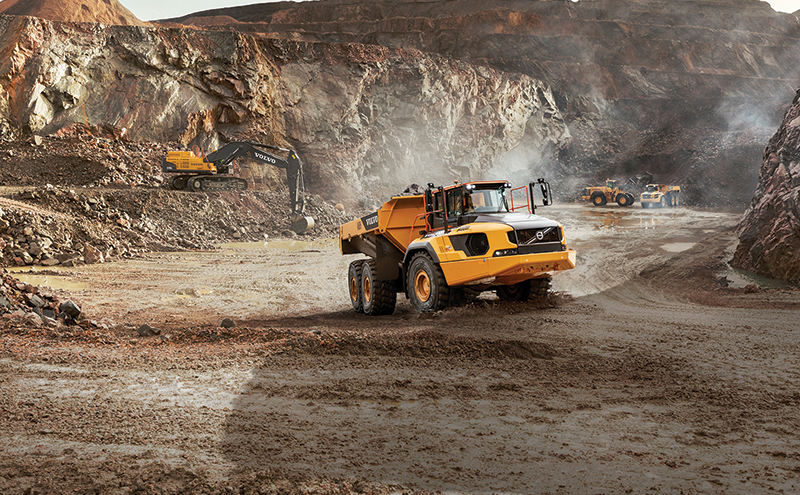 Increased demand in most major markets has seen Volvo Construction Equipment (Volvo CE) report an increase in net sales of over a third in the second quarter of 2017.
The company has seen an increase of 36% compared to the same period the previous year, amounting to 18,511 million Swedish Krona (SEK) compared to SEK 13,630 million in Q2 2O16.
Volvo CE said Q2 for 2017 saw an increased demand in most major markets with a 14% increase in Europe, while both North and South America saw an increase of 4%. Asia (excluding China) was up 8% while China saw an increase of 65%.
Q2 2017 also saw a 54% in order intake while deliveries in the same period were up at 17,472 machines – a 49% increase on the previous year's figure. Order intake in China rose by 221%, which the company attributed to an increased demand for SDLG wheel loaders and SDLG and Volvo excavators.
Martin Weissburg, president of Volvo Construction Equipment, commented, "Demand for construction equipment continues to improve in Europe and China, and also a clear recovery in the mining segment in many parts of the world.
"Thanks to Volvo CE keeping tight control over costs as volumes return, these increased sales have resulted in a significant improvement in profitability. In general, Volvo CE has competitive products and services, with good positions in key markets. We will continue to focus on core products and segments, continuous improvement, lowering costs and improving quality."