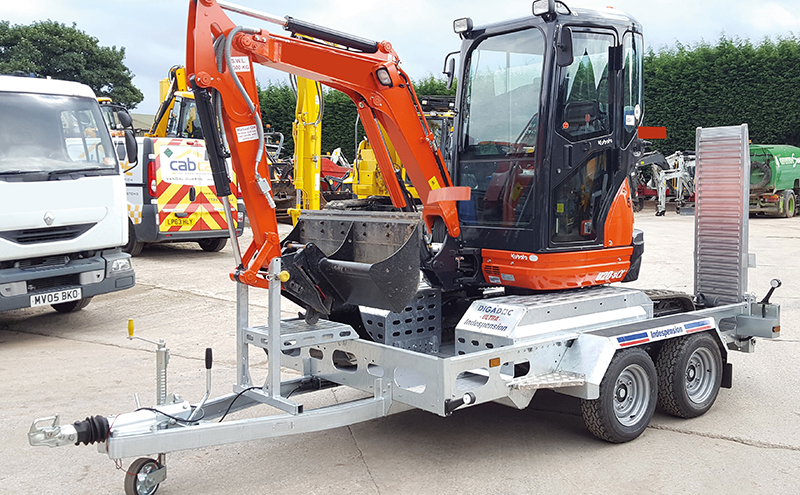 VISITORS to the Indespension stand at ScotPlant 2018 will get the chance to see the DigaDoc, the firm's latest innovation in plant trailers.
Designed to enable strapless transportation for mini excavators, the trailer boasts a number of safety features including a quick release anti-slew system with a raised bucket rest.
Indespension will also have on show an AluMAX lightweight trailer, which the company said combines "maximum durability" with the "lightest of materials".