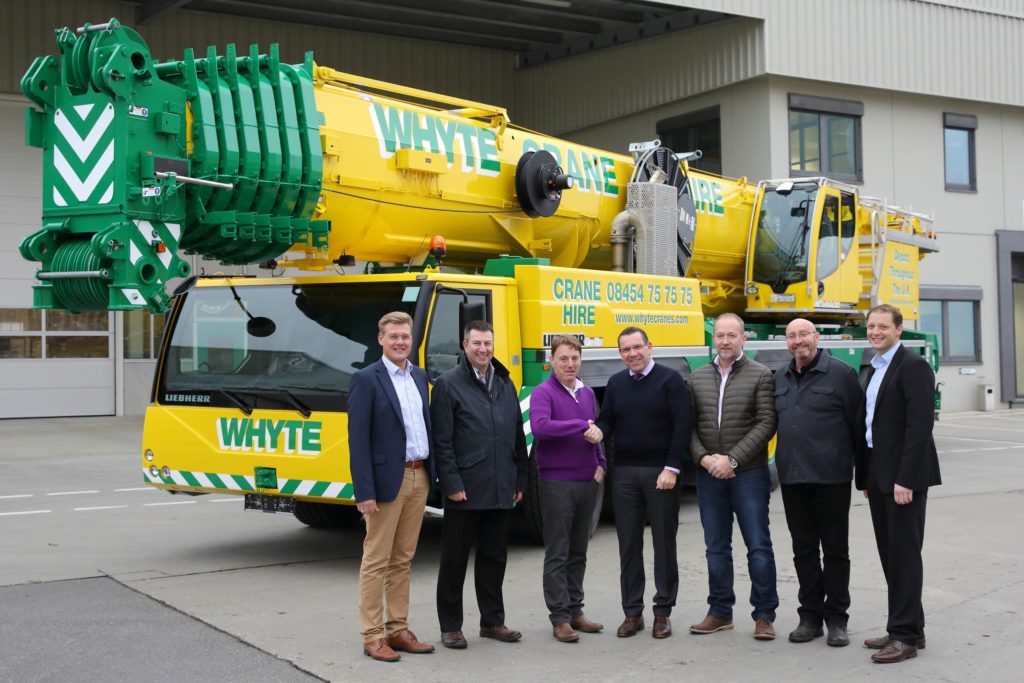 ELLON-based crane specialist Whyte Crane Hire has ordered 21 new Liebherr cranes for its expanding fleet.
The firm, which operates in the renewable energy, oil and gas and general construction sectors, has already taken delivery an LTM 1300-6.2 mobile crane and an LTC 1050-3.1 compact mobile crane.
A second LTC 1050-3.1 is due to be delivered soon while the rest of the order comprises two LTM 1040-2.1s, three LTM 1050-3.1s, five LTM 1060-3.1s, three LTM 1070-4.2s, two LTM 1090-4.1s, an LTM 1095-5.1, an LTM 1130-5.1 and an LTM 1450-8.1, which will be the first of this model in Scotland.
A number of the new cranes will be involved with a project on the INEOS refinery in Grangemouth.
Whyte Crane Hire managing director Mark Syme said, 'We have won work through our ability to provide good service to our clients. An important part of that good service is our maintenance of a modern fleet and this latest investment is in line with that ongoing strategy.
"We continue to invest in Liebherr cranes in particular because they are both innovative and reliable with a backup service that is unrivalled in the industry."