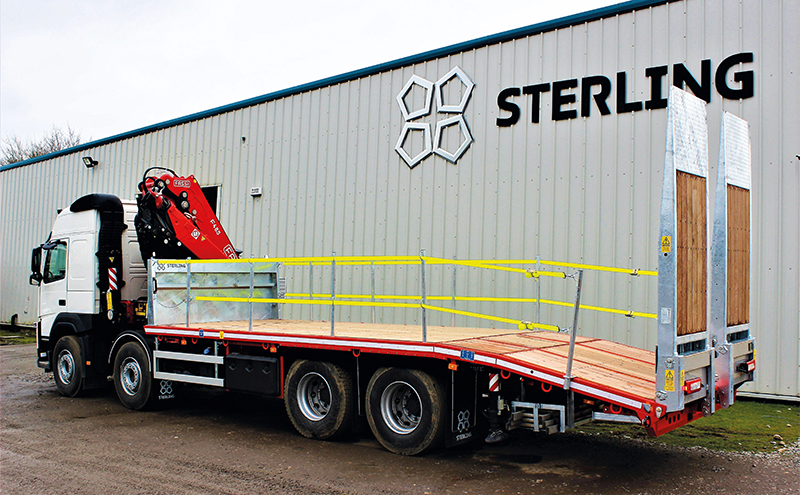 LOOKING to reach new heights at this year's ScotPlant is Alltruck Crane Repair & Sales, with a number of brand new vehicles rolling straight off the production line and onto the grass of the Royal Highland Centre.
The Bonnybridge-based company is the Scottish dealer for Fassi Cranes and offers the repair and maintenance for all types of cranes and the sale and lease of beavertail, cheese-wedge and plant vehicles with and without cranes.
"At the show we'll have a 26-tonne MEN cheese wedge completely built, which will be available for lease; we'll have a 32-tonne Volvo cheese-wedge with crane complete for lease; and we'll have an Isuzu 7.5-tonne beavertail complete, which will demonstrate the type of vehicles that we can lease out to plant and vehicle operators throughout Scotland," Martin Shaw, managing director at Alltruck said.
"We'll also have a service van, which will show the type of work we do. We're a wee bit different on the repair and maintenance side of things where we supply an on-site service as well as a workshop-based service so across the two businesses (Alltruck Crane Repair & Sales and Alltruck Commercial Vehicle Repairs) we have 16 mobile service vans that operate throughout Scotland, providing a repair and maintenance service to vehicles and cranes.
"Our USP is the fact that we supply vehicles complete, so when an operator wants to run commercial vehicles to move his plant equipment, machinery, whatever it may be, we can do whatever that customer wants – so we can build him a brand new solution, which he will purchase himself; we can lease him a vehicle complete for whatever term he wants, but more importantly we can back all that up by having our own in-house (engineers)."