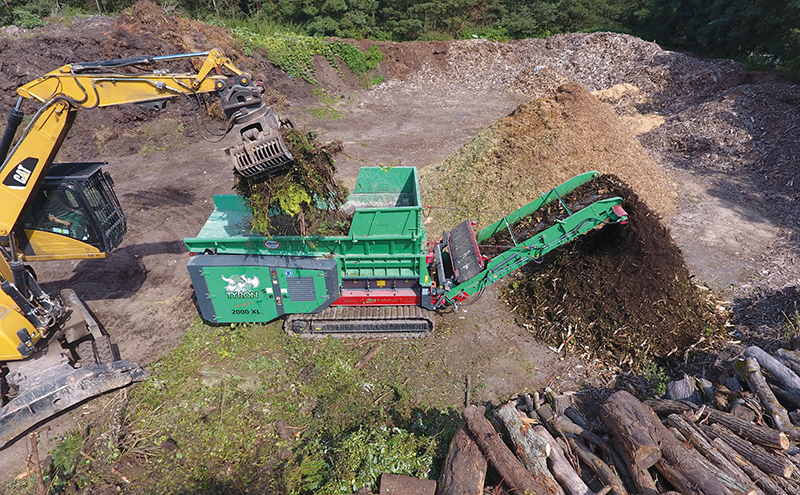 TWO years on from its ScotPlant debut, processing equipment distributor Matpro Machinery is returning to the exhibition to show off the firm's expanded product offering.
In the time since that first show, the company has merged with CRJ Services, which has given Matpro the sole distributorship for Haas and Steelweld Enviro products across the UK and Ireland. Matpro also recently took on shredding machinery brand WEIMA.
Matpro, who have a base in Glasgow, will be showcasing a Haas Tyron 2000XL 2.0 slow-speed shredder alongside a Steelweld Strobe ECS 1500 eddy current separator on its stand.
"The Haas Tyron 2000XL is really the jewel in the crown," sales director Ben McQuaid said. "We're selling anywhere between 14 and 18 units a year."
The 2000XL features an independent shaft drive mechanism, which Matpro claims allows for "outstanding" shredding capabilities.
The Steelweld Strobe ECS 1500 uses a magnetic field to separate ferrous and non-ferrous metals such as aluminium and copper from various materials and has proved particularly popular with wood processors for the production of biomass, Ben said.
He added, "It's got an on-board compressor, which is vital for cleaning down the machine after a shift because there's a lot of dust and there's a lot of wood."
Ben highlighted the unit's low in-feed height, calling it one of the machine's main advantages. "Some of our competitors have got a high in-feed height to allow for the generator, which is underneath the feed, but it can be very restrictive in that these machines are typically fed by a screener.
"Our in-feed height is three metres so it allows the machine to be fed by a trommel screen without any artificial plinths or any platforms needed to accommodate that."
Reflecting on Matpro's ScotPlant debut, Ben said, "We had a good time at ScotPlant two years ago; really we were stamping our flag in the ground a couple of years ago.
"We don't forget loyalty and a lot of customers in Scotland showed a lot of faith to a very small company, which it was at the time. We've always got that affiliation with Scotland; we've got our office in Scotland; the company is registered in Scotland; we have staff in Scotland and it's a hugely important market for us."