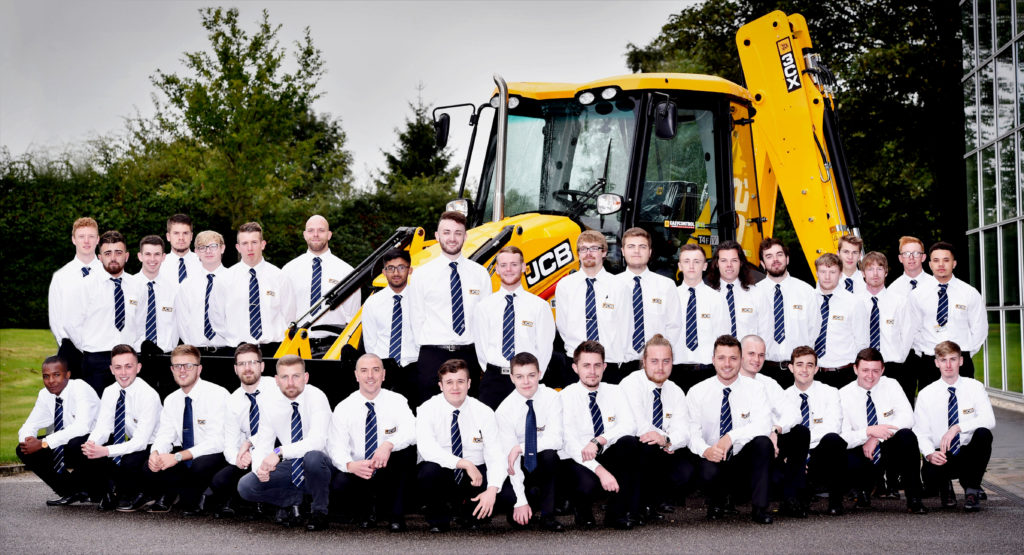 JCB has revealed that a £7.5 million investment in the firm's Young Talent programme has created 168 new jobs this year, including a record number of apprentices.
117 of the new recruits are apprentices – JCB's largest ever single intake of apprentices – as the manufacturer looks to attract the necessary talent to help meet future growth. JCB has spent £20 million on the programme since it was launched four years ago. In that time, some 550 graduates and engineers have joined the company.
JCB chairman Lord Bamford said, "Young people are the future of our company and investing in young talent is vital as the company expands. I began my working life as an apprentice and I'm delighted to see a record number of apprentices joining JCB this year. It's a fantastic way to learn skills vital to our business, progress to degree-level study and to advance to senior roles in the company."
The 117 apprentices will embark on range of programmes from Level 2 upwards. JCB said the latest recruitment drive has seen a "significant increase" in the opportunities to develop welding and assembly skills.
Alan Thomson, group training director added, "JCB is expanding quickly and launching a range of innovative and exciting new products. We are ambitious to grow the business and the record level of investment in this year's Young Talent programme is crucial to our future."
The 2018 programme will open for applications on October 2nd.