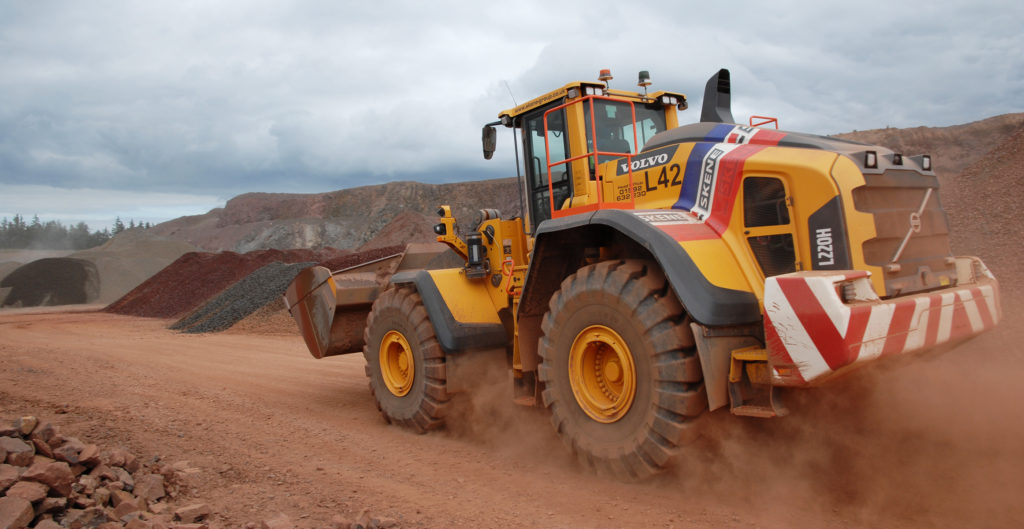 BROTHERLY love has proved the order of the day at Skene Group in Glenrothes following the purchase of a second Volvo L220H loading shovel.
The machine will be put to work at the group's Soutra Mains Quarry alongside its three-year-old brother, which became the first ever L220H sold in Britain and has "lived up to expectations" according to Skene joint managing director Darren Forrester.
The 32-tonne loading shovel, which has been fitted with XMineD2 tyres and a 5.6m³ rehandling bucket, auto-lube and boom suspension, will be utilised in the quarry's rehandling and stocking out area. The model is powered by a 13-litre stage-IV final engine.
Darren Forrester said, "The first L220H machine here at Soutra Mains replaced a smaller L180F to increase production and we considered the specification closely in order to achieve just a two-bucket pass loading out eight-wheeled lorries.
"We've now added a second L220H on the strength of the reliability and productivity of the three-year-old machine and in total we now run four loading shovels to cope with ever increasing demands on our production output since we introduced block-making and ready-mix production facilities in April 2015."