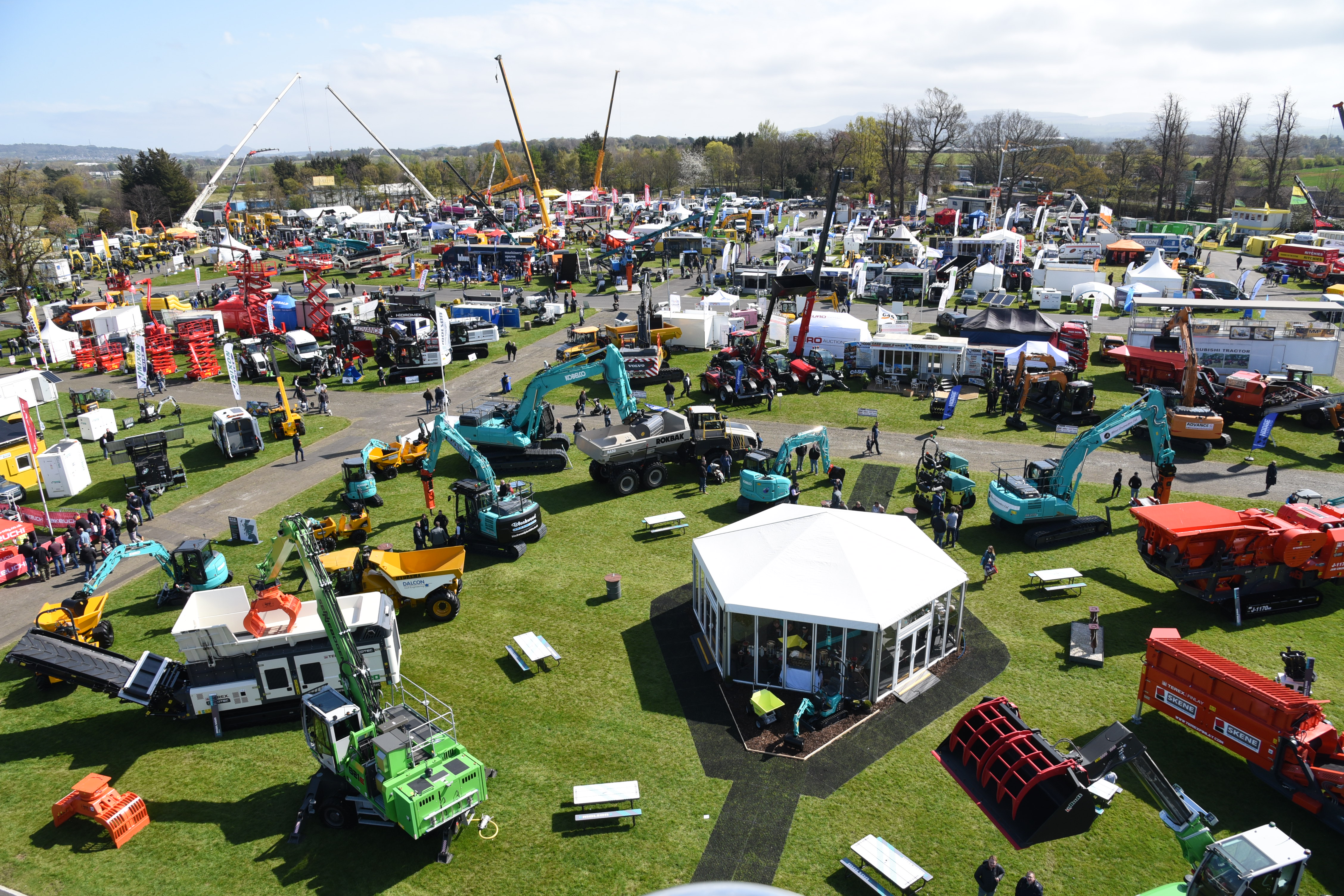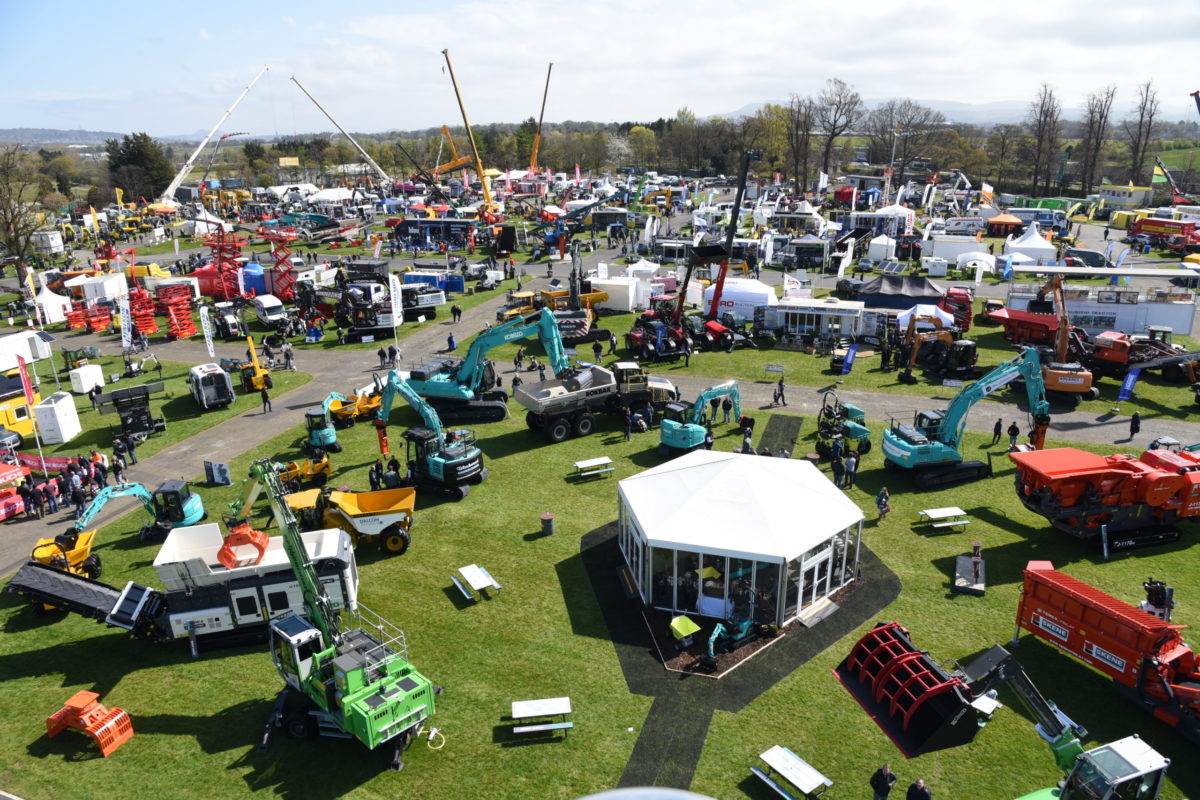 MASSIVE crowds enjoyed a glorious second day of ScotPlant 2022 as the exhibition solidified its status as the top event in the Scottish construction equipment industry calendar.
Visitors to the Royal Highland Centre were once again treated to an array of incredible products from the world's leading manufacturers.
The atmosphere all day was terrific, with both exhibitors and attendees enjoying the sunny weather and making the most of the first opportunity in years to see such a wide range of the latest construction solutions and innovations in Scotland in one place.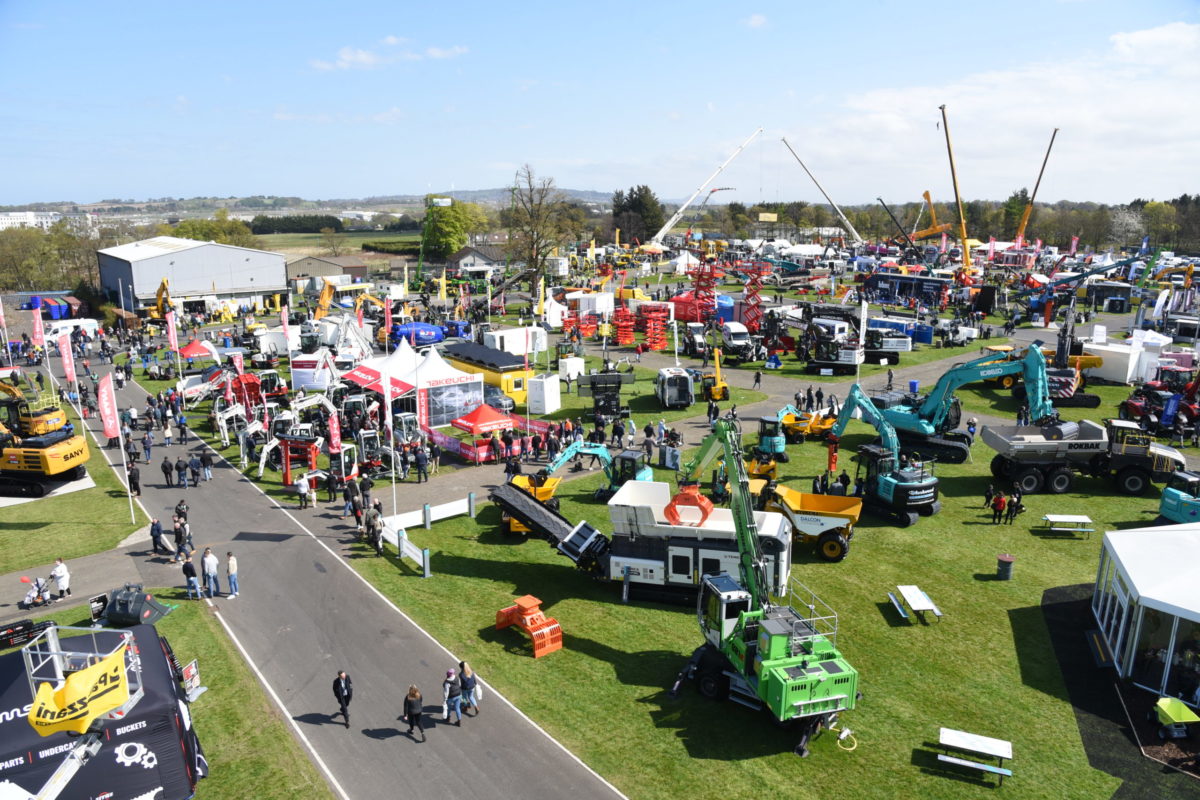 SANY has enjoyed a fabulous ScotPlant debut, having snapped up one of the biggest plots at the event and used the exhibition to debut two brand-new excavators – the 40-tonne SY390 and 7.5-tonne SY75.
Scottish sales manager Brian McGrane highlighted the importance of ScotPlant to the Scottish plant industry, saying, "It's fantastic to be back at exhibitions again, seeing customers. A lot of them we've not seen for a long time because of Covid and it's been really good to be back out and mixing in amongst them.
"Our 50-tonne SY500 has gathered the most attention as it's such a big machine, but to be honest we've tried to bring the full range to the show as we've got such a big stand. Everybody's been really impressed by what we've got on show.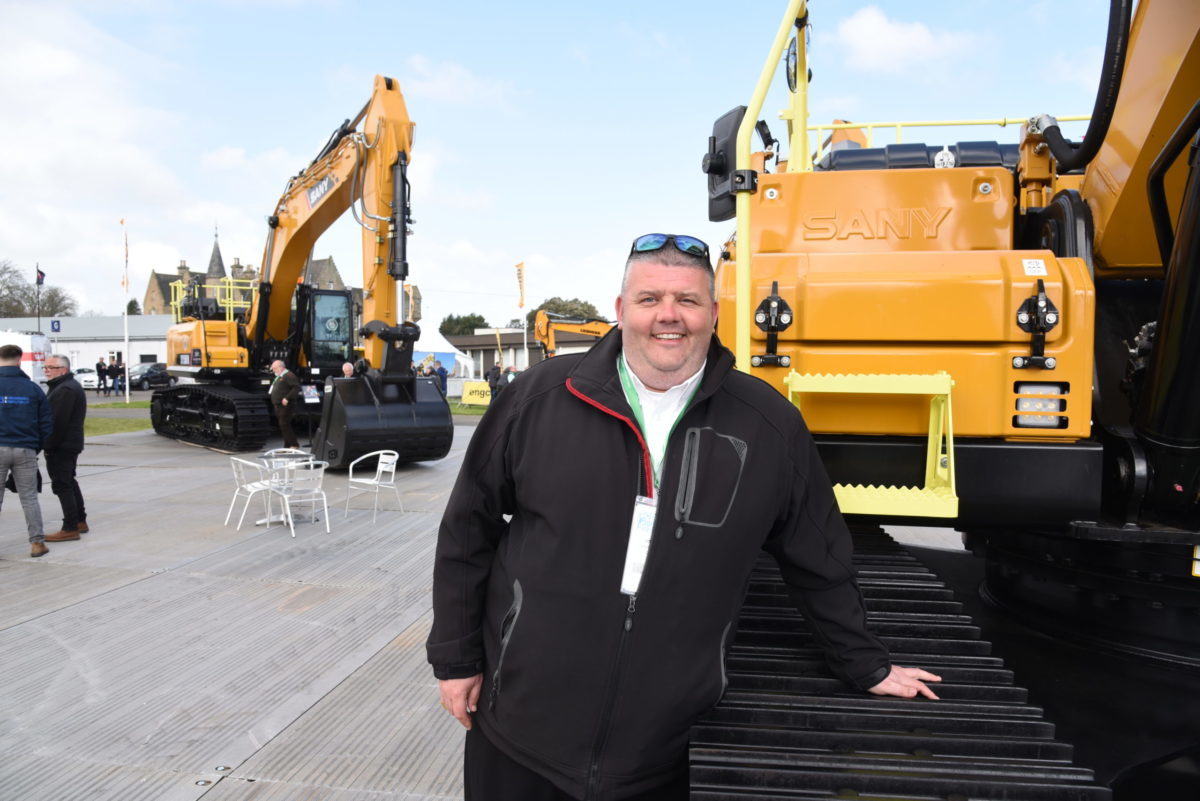 "A lot of the customers have been really impressed by the build quality and the warranty we put on the machines, which shows the confidence we have in them. It's all been very positive feedback."
Takeuchi has used ScotPlant to showcase a whole host of the manufacturer's latest machines, with a particular focus on the new 3-Series. The TB370 – which marked Takeuchi's return to the seven-tonne excavator market – has generated huge interest across the two days.
Takeuchi UK marketing manager Holly Cooke described being back in front of customers in an exhibition setting as 'amazing'. "It's really important (to have events like ScotPlant)," she explained. "This is a really face-to-face industry; people need to physically come and touch, feel and sit in these big pieces of equipment. There's only so much you can see from a brochure or website. People want to get in front of it and talk to you."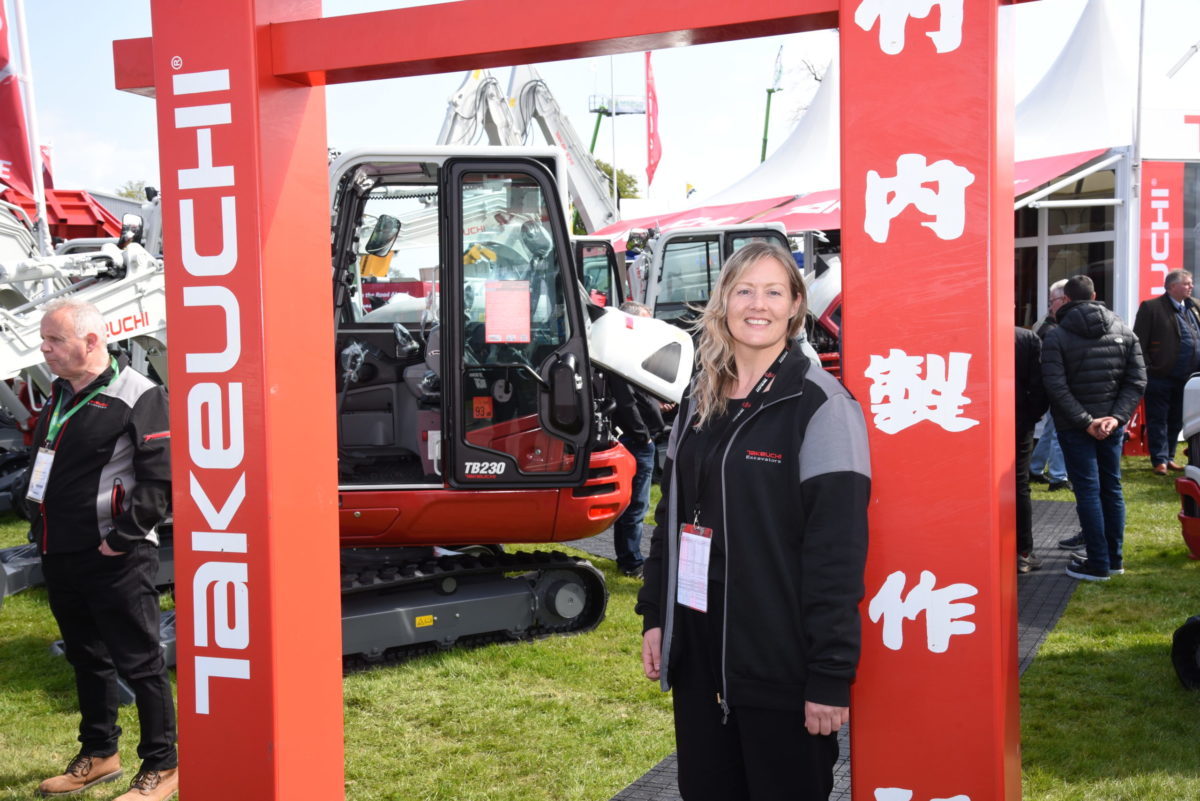 Holly described the Scottish market as vital to Takeuchi, with the firm also embracing the chance to catch up with its network of Scottish dealers after the constraints of the past two years.
"Takeuchi really focused on Scotland years back and our Scottish dealer network is really established," she added. "The figures for Takeuchi in Scotland have just grown and grown. This is one of our major shows. We love coming up here."
Shane Paver, sales director – north at Access Platform Sales, revealed the business concluded orders worth almost £1 million over the weekend. This includes deals with both new and existing customers.
"I've basically sold everything off my stand apart from one machine," he said. "The main sales have been LGMG and Hinowa platforms. ScotPlant's always been a good show for me – not to the volume of this one – so I'm really pleased with that.
"We do a lot of exhibitions… but with ScotPlant you get to see a lot more people than what you would normally by driving around. It seems that people still have quite a bit of money to spend."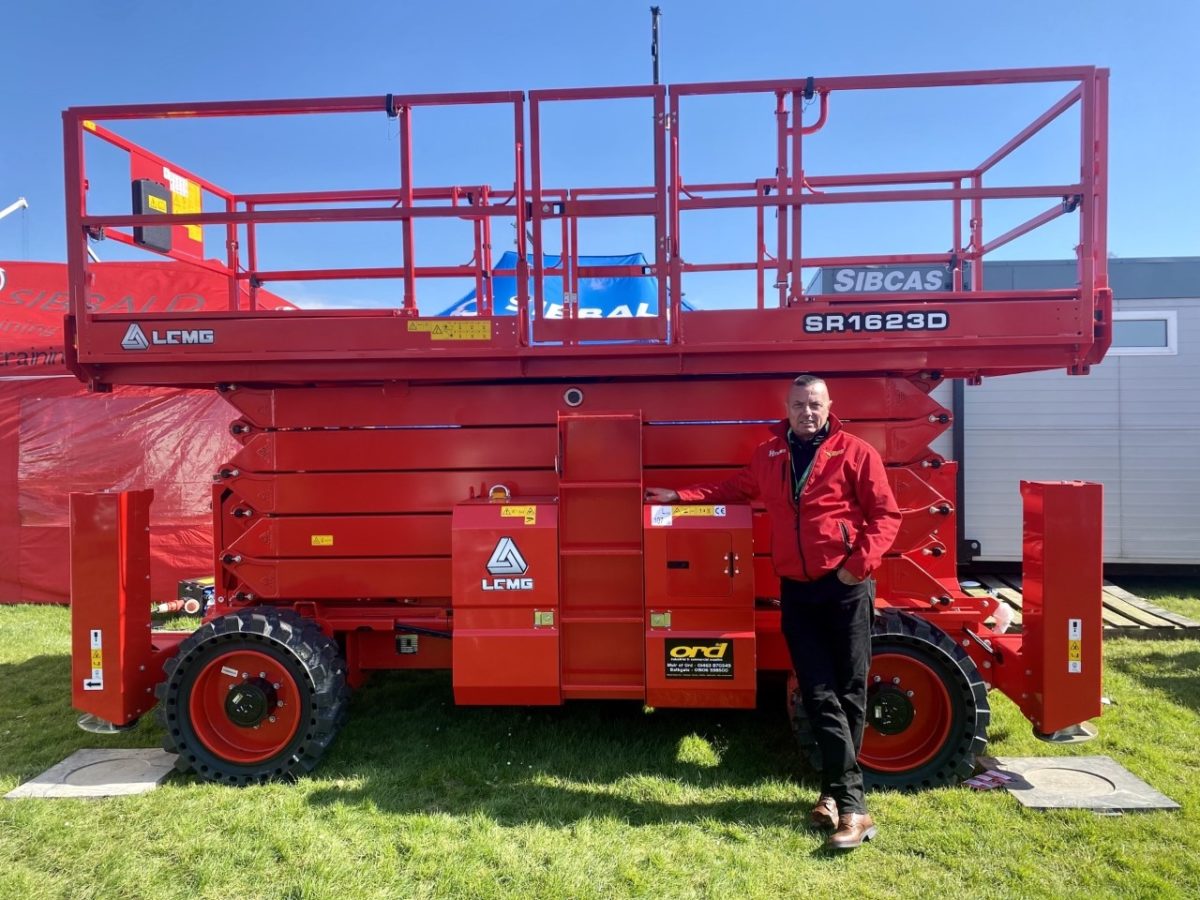 One of the stars of ScotPlant 2022 has been eight-year-old Mason Macleod, who may well be the youngest ever NPORS operator card recipient.
Mason, whose father is Ewan Macleod from ScotPlant exhibitor Macleod Vehicle Services, won the gold medal on Friday for recording the fastest time on Takeuchi's operator challenge competition. The Tranent youngster wants to work as an operator when he's older and has been wowing ScotPlant attendees with his skills.
Dad Ewan explained that Mason has been operating machines since he was three at mum Kim's plant recycling site in Edinburgh. He achieved his NPORS operators ticket aged just six and can drive dump trucks as well as diggers at Macleod Vehicle Services' yard.
Elsewhere, deals have been aplenty for Innovex Technologies, with the firm promoting its trenchless technology and celebrating the appointment of AB2K as a Scottish distributor of its pipe pusher and snap tech products.
"ScotPlant has been amazing; it's a fabulous show," sales director Rosalind MacGregor said, before revealing that the owner of a Fife firm had placed an order for four products after wandering onto their stand by chance! A Copenhagen firm also jetted in for ScotPlant, after Rosalind gave them the heads-up that they'd be showcasing the solutions.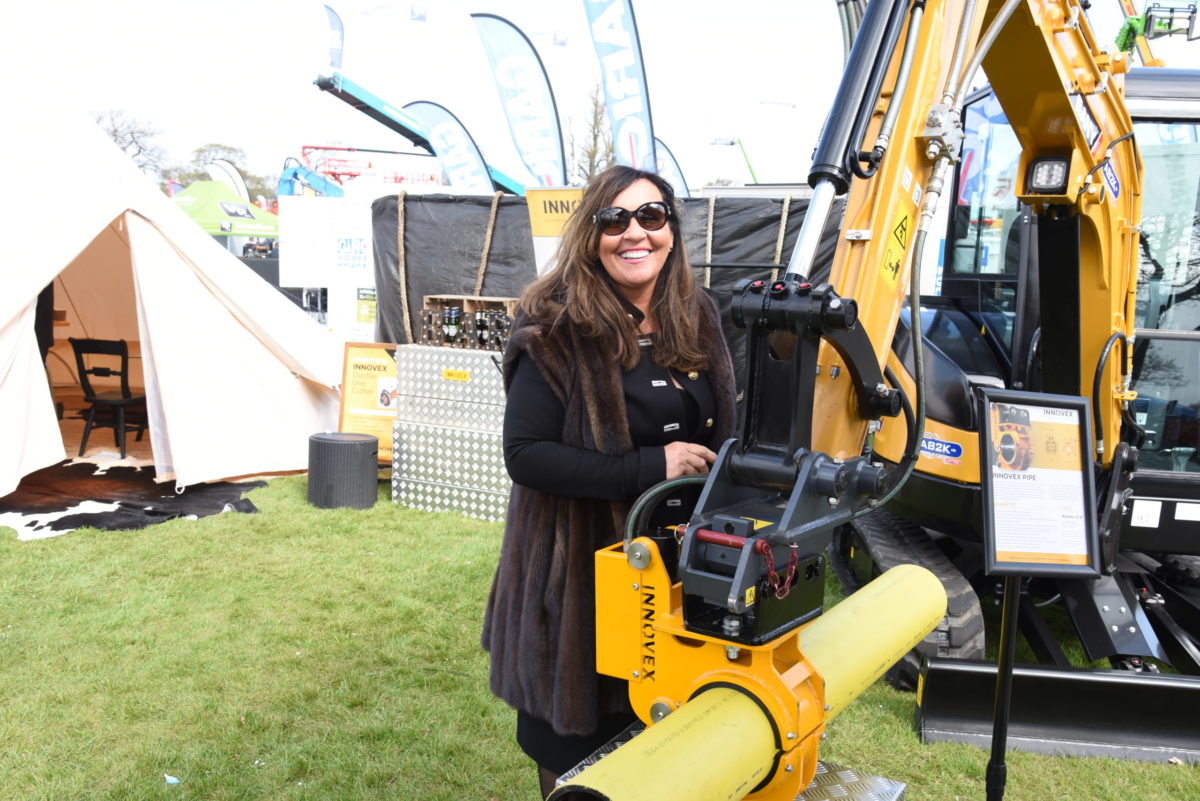 Fife-based ScotPlant debutant Purvis Group revealed it had sold a number of its industrial forklifts. "Day One was busy and it's looking the same today," Jim Purvis, sales manager at the company, commented. "We've had a lot of footfall."
Jim said the business was relishing the opportunity to showcase its 'one-stop shop' credentials, which includes demolition, groundworks, construction and haulage divisions. As well as having an indoor stand, some of Purvis's new Hyundai range of diesel forklifts were showcased on the Jamie Todd Plant Services stand.
So, that's a wrap for ScotPlant 2022. It's been an unbelievable couple of days in the Ingliston sunshine. Roll on 2024 when we do it all over again!