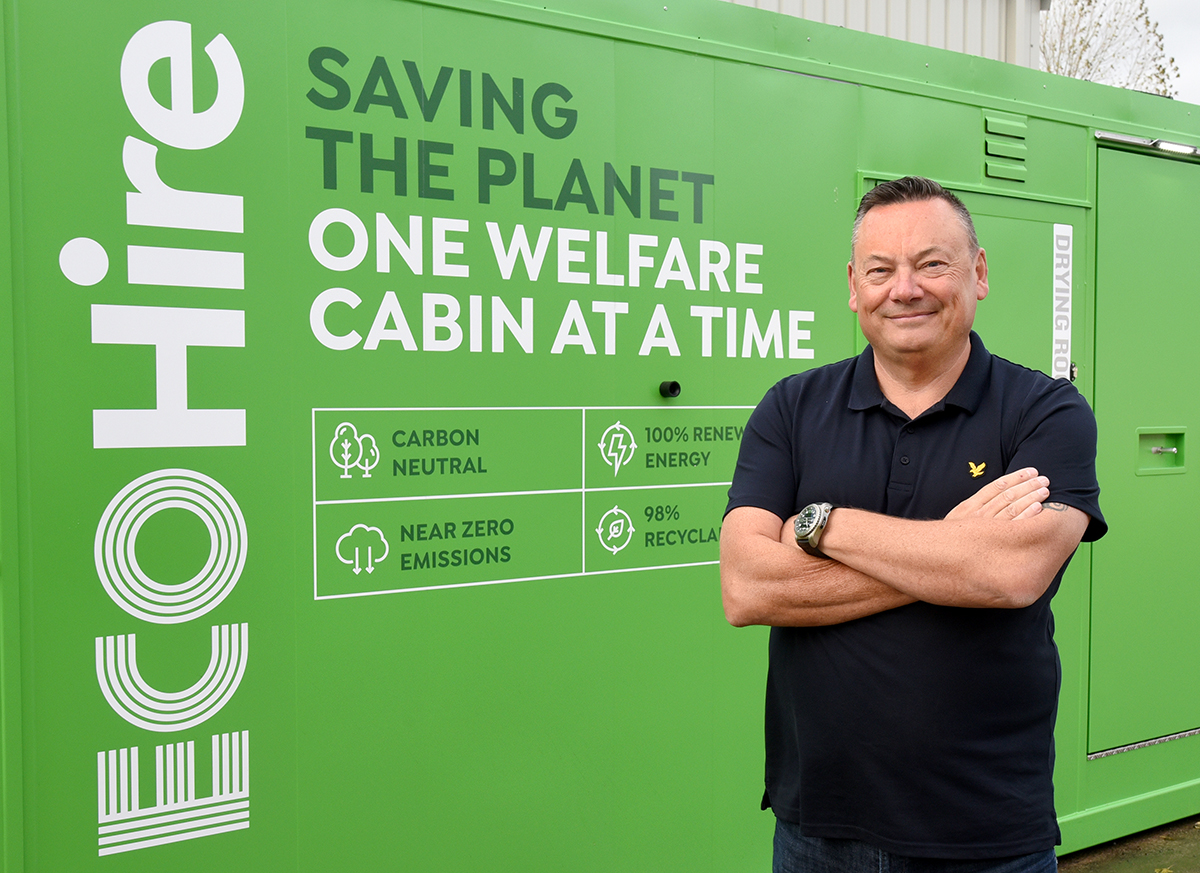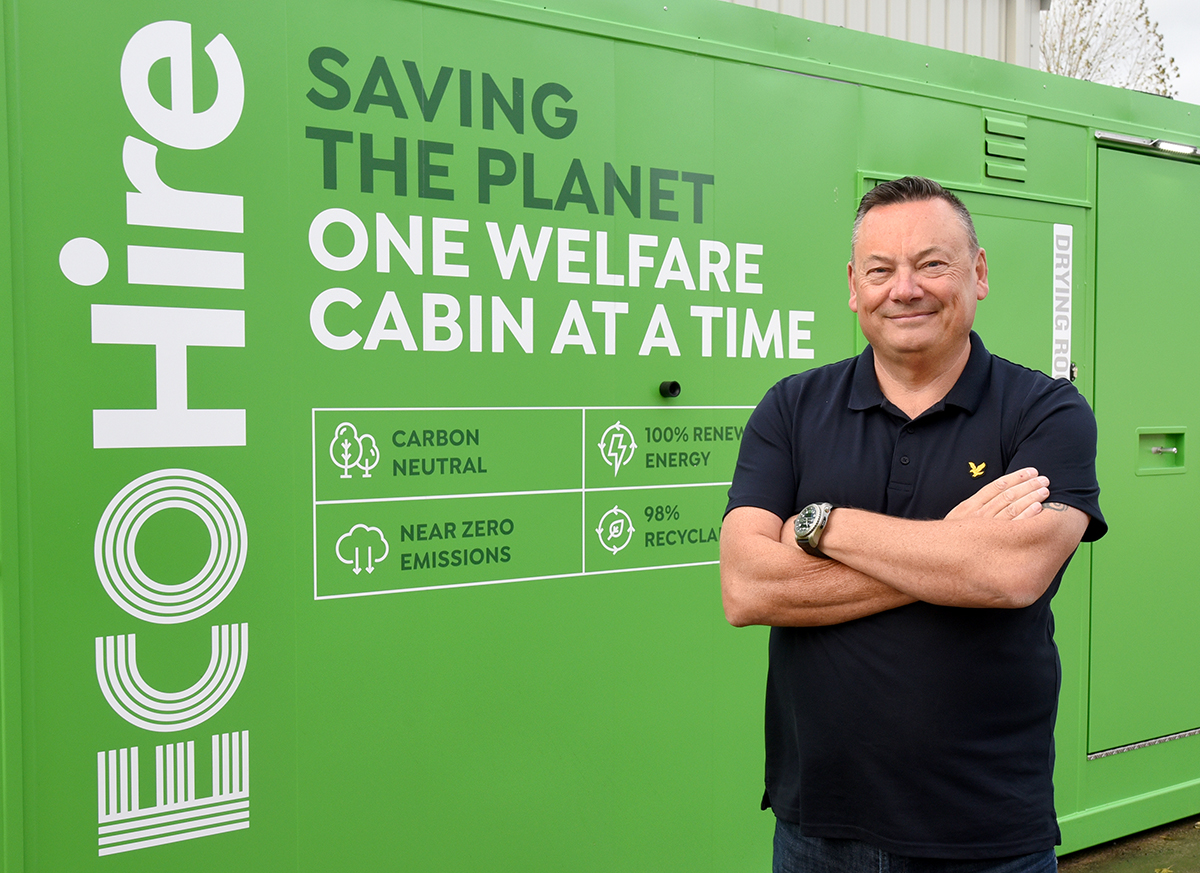 LOC Hire has invested in a larger presence at this year's ScotPlant, providing the perfect platform to showcase the group's new – and extremely timely – ECO range of welfare accommodation units to a Scottish exhibition audience for the first time.
Founder and MD Dan Wharton created a new company within the group last year called ECOHire, which vows to deliver the most environmentally friendly welfare products in the market.
The units have been heralded as a 'game-changer', boasting a range of features including full solar roof panels, LED lights, a rainwater harvesting and grey water recycling system, a solar flow electrical system, and remote energy monitoring.
"We'll be exhibiting for two of our businesses," Dan explained. "One is LOC Hire, our main business for the last eight years. We'll be reinforcing the products that we have and try to expand our profile. We've not seen a lot of people for four years.
"For ECOHire, it's the first opportunity to really get the product in front of a wider audience in this kind of situation."
Dan revealed the recent sunny weather provided the perfect conditions to test out the environmental credentials of the units – revealing that when the sun is out, the ECOHire units actually produce more energy than they use.
"That effectively means it does not use any generator at all, even though our generators are running on HVO," he added. "With the current cost of fuel, that's got to be a massive box tick for many users."
Dan added that early feedback on the ECOHire offering has been wholly positive. He reckons even the most traditional of construction businesses will come to realise the enormous benefits.
"Everybody's now got to start reporting in their year-end figures on what they're doing and what they're achieving with regard to carbon footprint," Dan explained. "There is no other welfare unit/product in the marketplace that you get that information.
"Not only have we produced a cabin that does these things, we've also tied it up with telemetry that allows you to report on it. We can see every beat of sunshine that comes down on top of the cabin. We can tell at any particular time how much fuel is in it, how much it's using. That allows us to put a report together that shows what customers are saving in terms of carbon every year. That's given us a lot of traction."