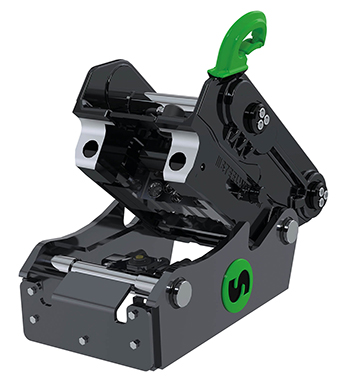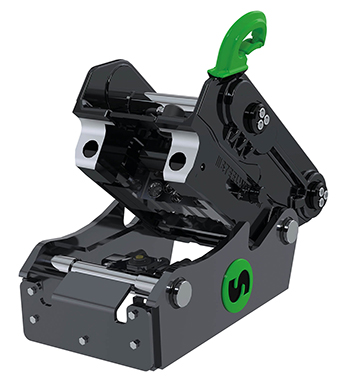 THE Steelwrist stand, complete with demonstration area, has been one of the most popular locations at recent ScotPlant exhibitions – and this year looks set to carry on that tradition.
The firm will arrive at the Royal Highland Centre with a line-up comprising tiltrotators, quick hitches and a range of other attachments including digging buckets and grippers.
Steelwrist UK, which has brought a number of new service and sales partners on board in recent months to provide increased nationwide coverage, is hoping to launch a new product to the Scottish market at the event and will be showcasing its SQ quick couplers in the demo area.
With the S50 quick coupler, Steelwrist can now offer the option for the SQ system to be retrofitted at a later date due to a change in casting design. The manufacturer has also improved the design of the SQ couplers to increase oil flow by up to 20%, all whilst maintaining the open S-Standard, which aims to give operators the freedom of interchangeability when it comes to couplers, tiltrotators and tools from different manufacturers.