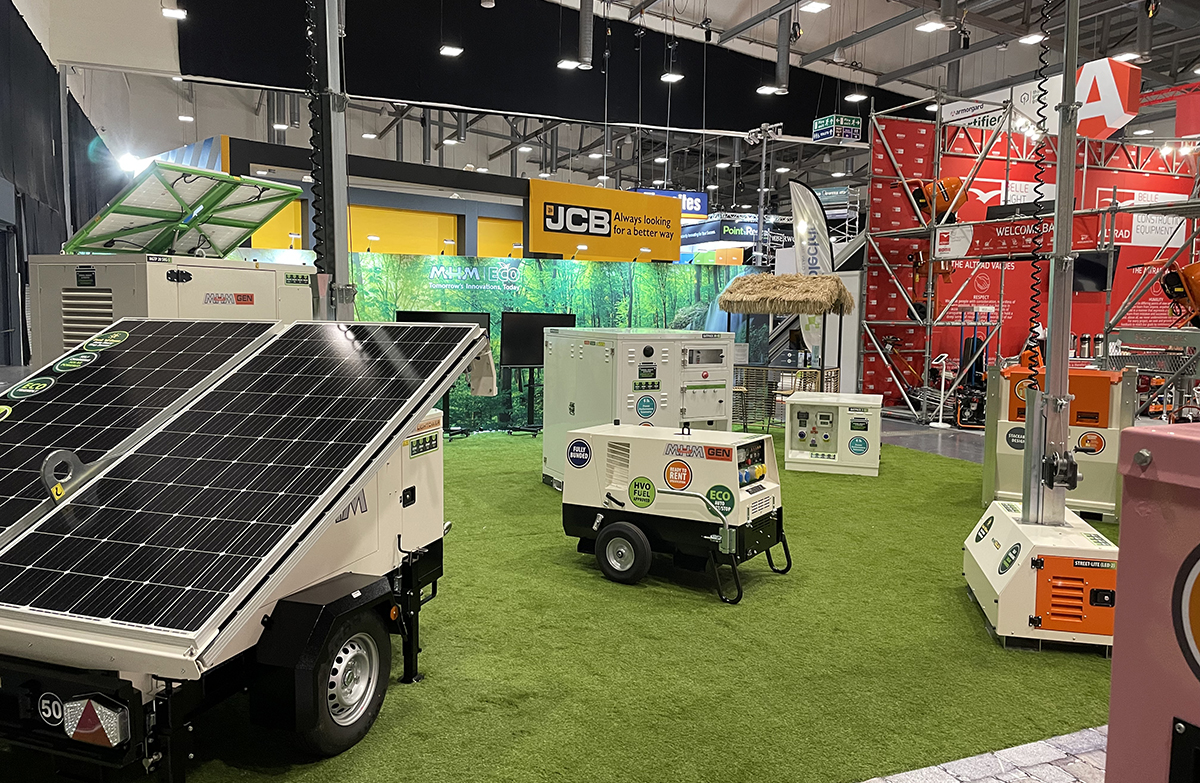 THE MHM Group will be showcasing its new MHM Eco brand at ScotPlant.
One of the products is the MGTP 20 SHG-5 solar hybrid generator, which produces power via a sequence of solar and battery power, and self-charging capabilities with back-up from a small diesel engine. The product features a fully adjustable roof-mounted solar panel which will provide power to the sealed lead acid batteries in most weather conditions.
The MGTP 60 SHG-5 will also be showcased before the official launch this summer.
MHM Group has committed to becoming carbon neutral by 2030 and revealed that more than 30% of its equipment is currently solar or hybrid-powered.
The MHM Event Ready Range will be on display, having been extended to feature models including 30kva, 42kva and 100kva in addition to the 20kva models previously available. The firm explained these generators are designed for the UK and Ireland event markets, with the advantage of an average of 20 decibel noise reduction in each machine compared to a standard rental spec diesel engine generator.
The Stage V engines are compatible with both standard diesel or HVO fuel, with each machine boasting a fully bunded base to retain all spilt fluids. The new models all feature the latest Kohler/Lombardini Stage V engines with MHM-Gen engine protection shut down systems and emergency stop button.
MHM revealed that for every order placed on one of its Eco products, the business will plant a tree. MHM has teamed up with One Tree Planted, a not-for-profit organisation working to restore forests, create habitat for biodiversity, and make a positive social impact around the world. For every diesel machine ordered on the MHM Group stand, the company will supply a complimentary sample of HVO provided by Crown Oil.
MHM recently revealed that developing eco-friendly equipment for the construction and plant hire sectors has 'paid off in spades' after the business achieved a record number of enquiries at the Executive Hire Show.