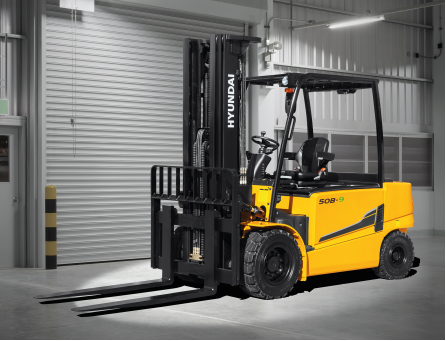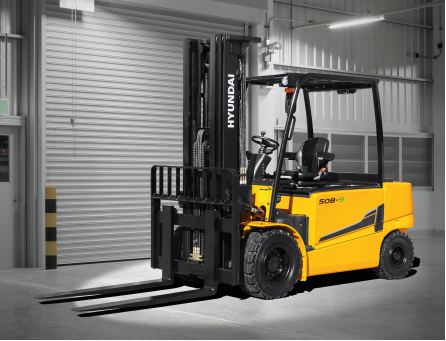 THE Purvis Group will be showcasing its 'one-stop shop' credentials at ScotPlant, as the versatile Fife firm gears up to make its debut at the show.
Having just launched its new Hyundai material handling division, the business plans to highlight what the division has to offer and also explain how the firm's other offerings complement this.
"We'll be promoting the whole brand," Jim Purvis, sales manager at the company, said. "The recycling side, construction, waste management, storage and distribution – it's a one-stop shop and that's what we're hoping to show at ScotPlant."
Founded in 1980 by Robert Purvis, the firm employs over 460 people and is still in family hands. Purvis has snapped up an indoor stand at this year's ScotPlant, but Jim said anyone interested in seeing the new Hyundai range is 'more than welcome' to come to the company's Lochgelly headquarters, with the machines set to be used across its divisions.
He added that the 'diversity' of the new range is 'superb' – with the Stage V 2,500 – 3,500kg load handling diesel forklifts impressing him in particular, describing them as 'robust, easy to work with' and 'quite competitively priced'.
The wider range features everything from a one-tonne hand pallet truck all the way through to the all-terrain 250D-9 forklift with a 25,000kg load capacity that 'excels' in aluminium steel, block and container handling applications.
"Although the division is supplying forklift trucks, the wider company is supplying a broad service," Jim added. "We can store your equipment in the storage distribution, we can do recycle waste, we can do building supplies."
The overall Purvis offering includes plant and tool hire, haulage, building supplies, civil engineering, demolition, groundworks, drainage, surfacing, recycling, tipping facilities, skip hire, and site accommodation.
With the firm operating as an essential business, and also a supplier to other essential businesses, it was very much operational throughout the pandemic.
Jim revealed there is a real excitement throughout the business for ScotPlant after the past two years, with a strong contingent of employees set to descend on the Royal Highland Centre to man the Purvis stand and also check out what everyone else is doing. However, Jim joked that they have been warned the goody bags are to be left strictly for visitors!
"It's amazing being back at in-person events," he added. "We've always been out and about (throughout the pandemic), although careful in what we're doing, but it's good to go and do some shows – the virtual side was good at the time, but it's better to see people and actually speak face-to-face."