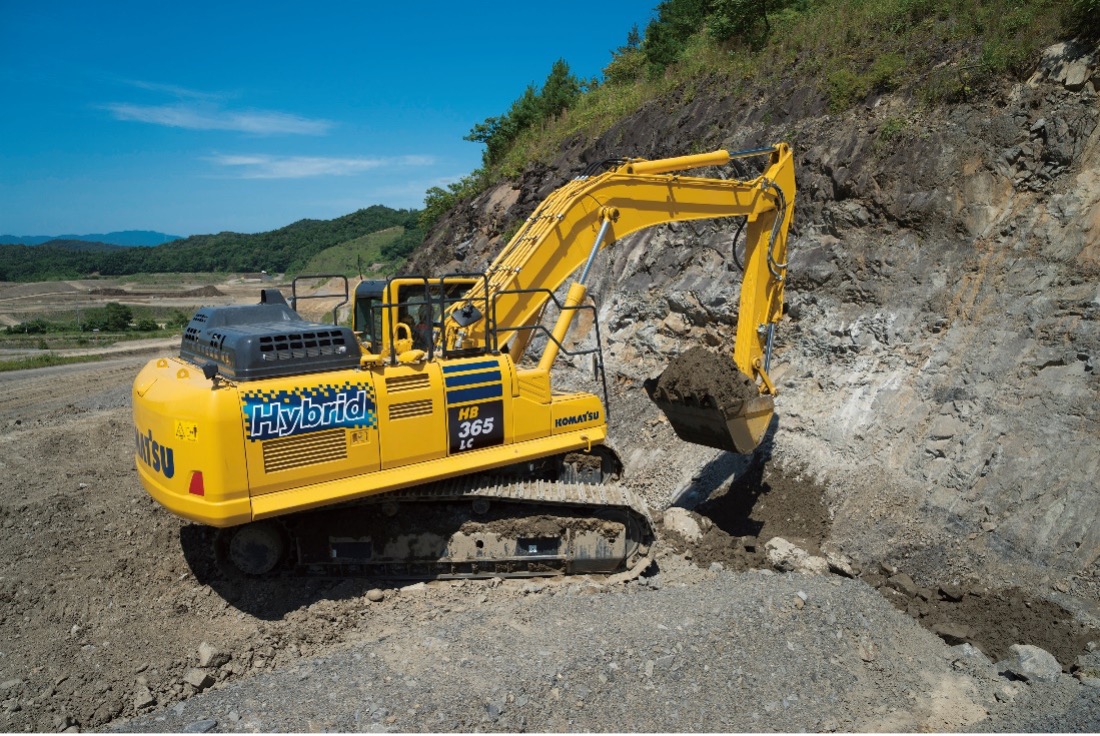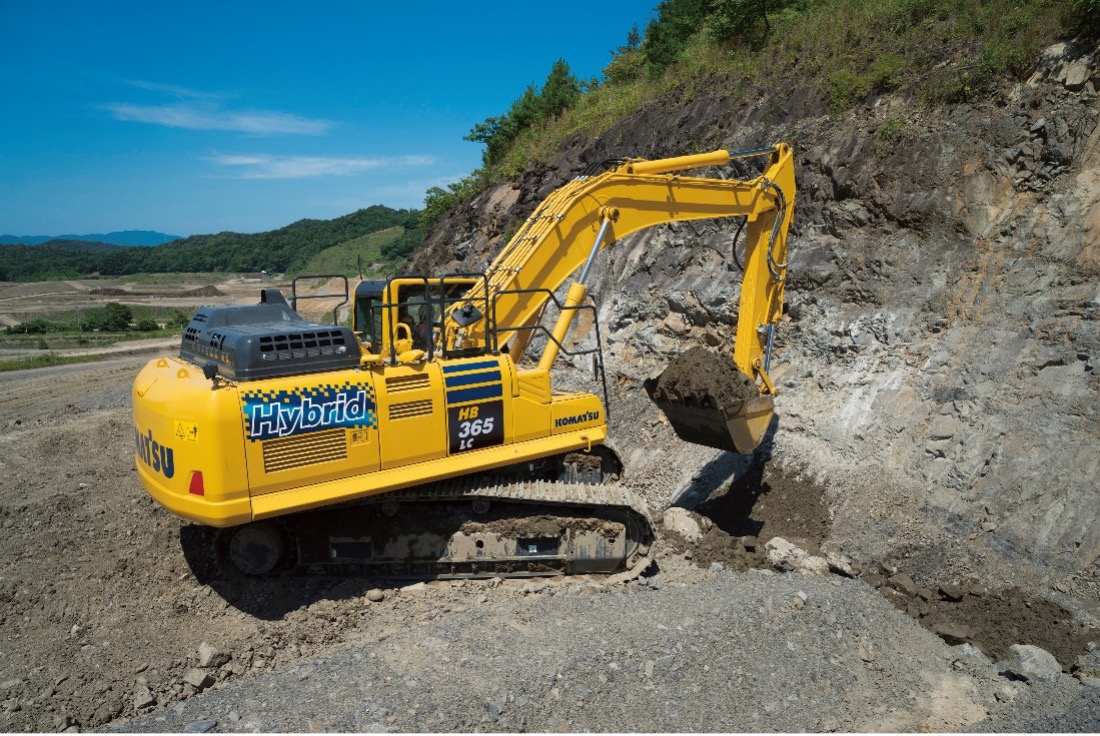 MARUBENI-Komatsu is bringing seven of its latest standout machines to ScotPlant including the new HB365LC-3 hybrid hydraulic excavator, which features an EU Stage V engine and 'ultra-low' noise levels.
The model is described as further reinforcing Komatsu's commitment towards lowering the environmental impact of earthmoving machines. In the manufacturer's hybrid system, the electric swing motor-generator captures and regenerates energy as the upper structure slows down and converts it into electric energy. The regenerated energy is stored in the ultra-capacitor and used by the generator-motor to assist the engine when it needs to accelerate.
Compared to a standard PC360LC-11, the HB365LC-3 hybrid is designed to provide 20% fuel savings to customers. KOMTRAX data from machines working in Japan since 2016 show that Komatsu has reached this target.
Joining the HB365LC-3 will be the WA475-10, featuring the Komatsu Hydraulic Mechanical Transmission (KHMT). This next generation 24-tonnes class wheel loader has an EU Stage V engine. Built on the benefits of its predecessor, the Komatsu WA475-10 is described as being up to 30% more fuel-efficient and 'perfect' for any moving, transport or loading job.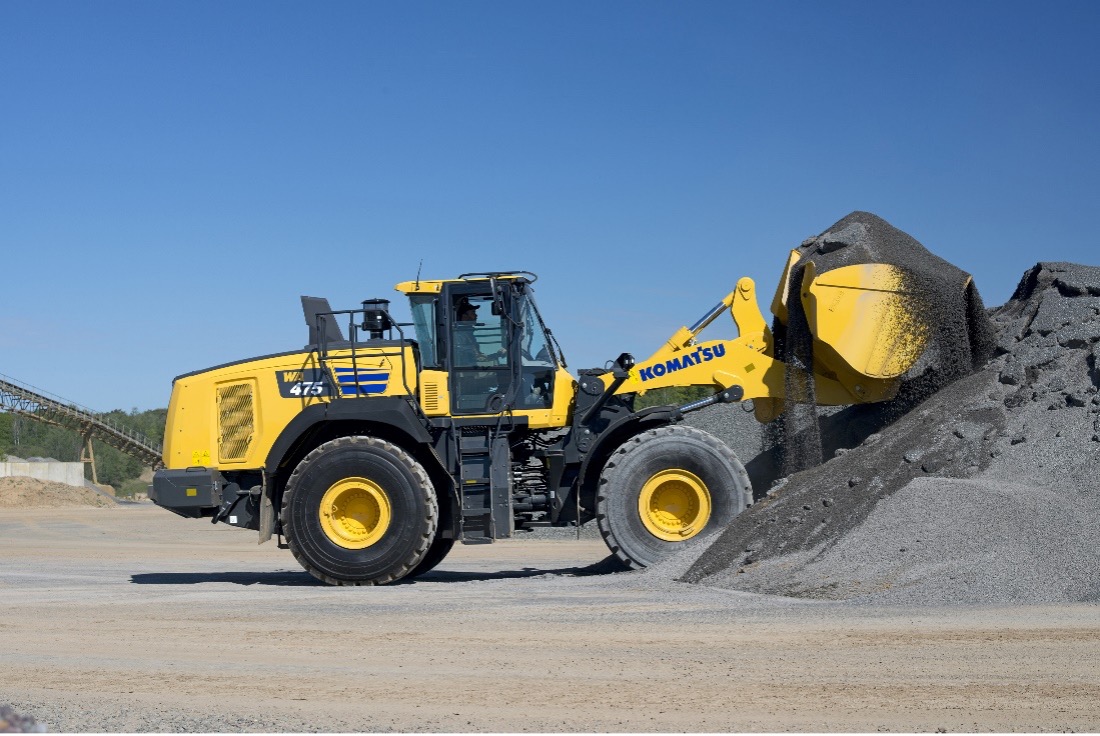 Next up is the WA480‐8 wheel loader, a heavyweight performer with an EU Stage V engine and, on average, up to 15 % lower fuel consumption than the previous WA480‐6 LC. The machine is said to offer an 'outstanding combination' of stability, breakout power and tractive effort. This model is the aggregate handler specification with an increased bucket capacity and increased rated payload alongside improvements to durability and safety.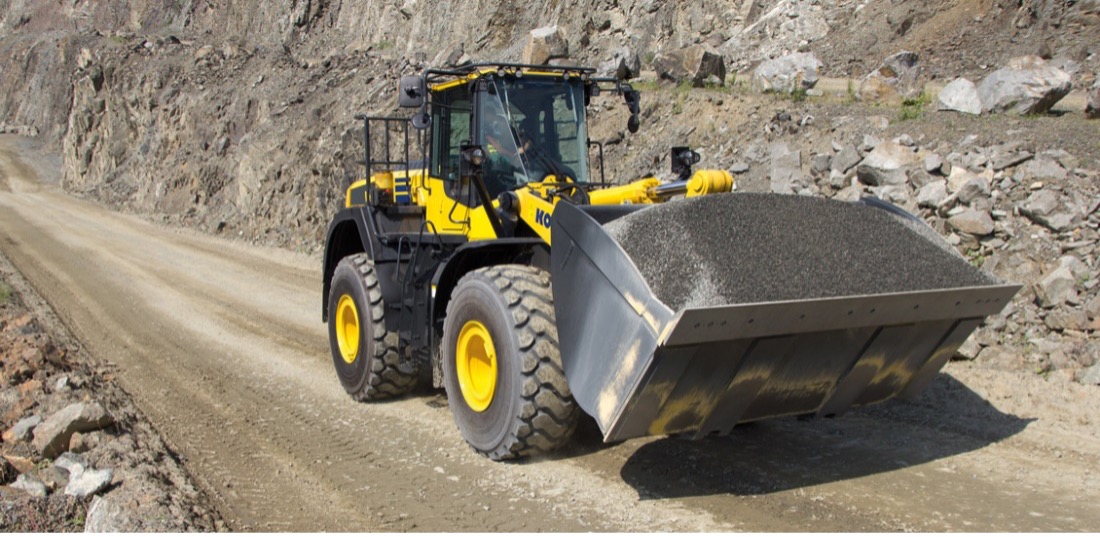 Also making its way to ScotPlant will be the PC138US-11 hydraulic excavator, which Marubeni-Komatsu revealed boasts an EU Stage V Komatsu engine, up to 5% improved fuel efficiency, an upgraded cab design, and enhanced safety and serviceability.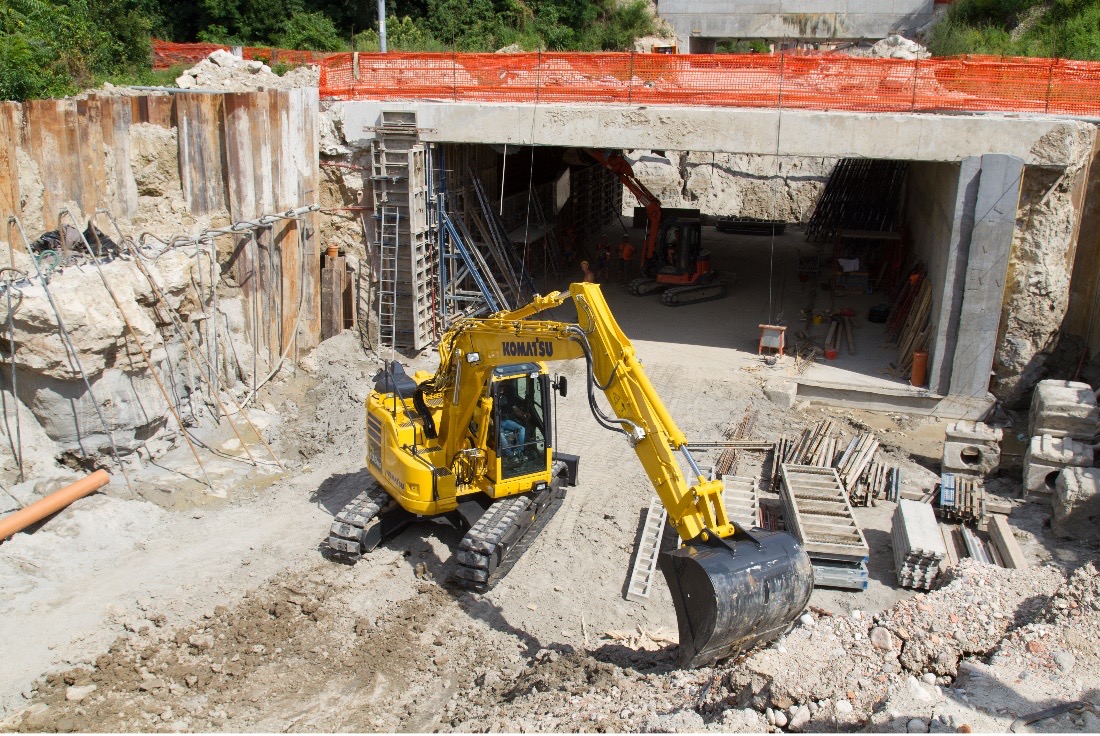 Another hydraulic excavator – the PC210LCi-11 – will also be on display, featuring Komatsu's machine control and guidance system, fully factory integrated with the other benefits of the standard Komatsu PC210LC-11 excavator. Intelligent Machine Control is the exclusive control function which lets customers focus on moving material, without worrying about digging too deep or damaging the target surface.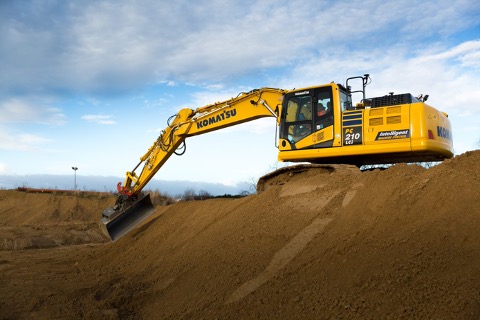 The intelligent Machine Control (iMC) system counts over two million customer operation hours on excavators in Europe alone. Supported by a network of Komatsu distributor technology solutions experts, it has provided customers with automated digging control, with features including auto tilt control, bucket angle hold, tilt bucket integration, auto stop control, auto grade assist, and minimum distance control.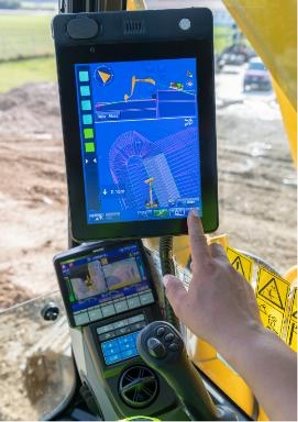 The D61EXi/PXi-24 bulldozer is Komatsu's latest in a range of machines equipped with iMC technology. Featuring all the advantages of the D61-24 dozer, the model is said to bring improved efficiency and reduced costs. The machine control system allows automated operation from heavy dozing to fine grading. Marubeni-Komatsu explained that it senses and controls the blade load to optimise the start of the cut and minimise track slip.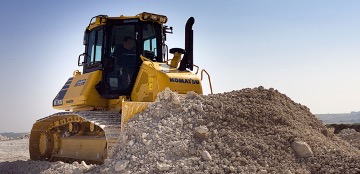 Completing the line-up is the Komatsu PW160-11 wheeled excavator, described as 'ideal' on sites with limited space or in urban areas. The compact machine has an EU Stage IV engine and provides an average of 4 % lower fuel consumption.