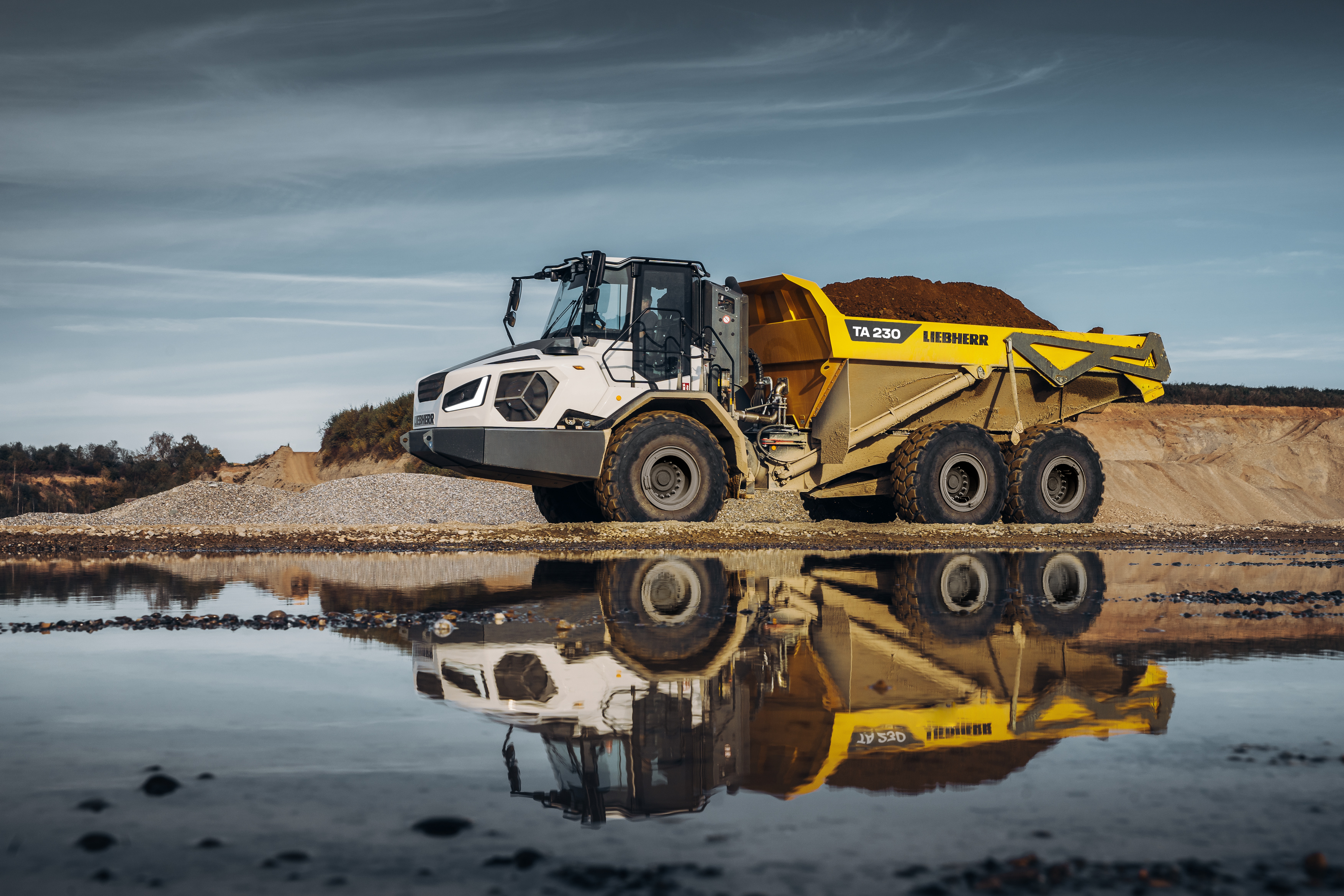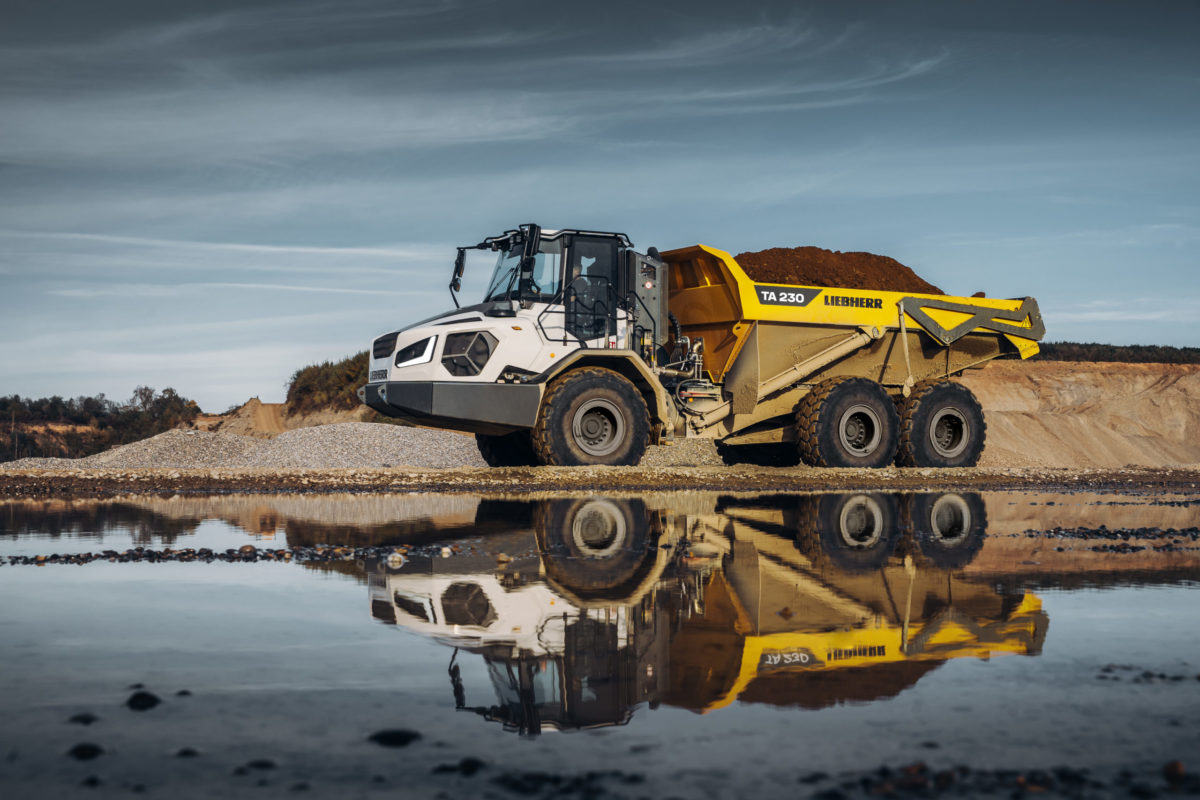 TAKING centre stage on the Liebherr stand at ScotPlant 2022 – and making its UK exhibition debut into the bargain – will be the award-winning TA 230 articulated dump truck.
The robust and powerful machine was developed primarily for transporting excavated materials in the mining industry and for use in major infrastructure projects and special applications, such as tunnel construction.
The articulated swivel joint allows independent movements of front and rear end, aiding manoeuvrability. The front and rear axles are secured via A-rods at the articulated swivel joint and at the rear end.
To accelerate the release of material during unloading, the inner edges of the new trough are tapered. The two tipping cylinders at the side are described as giving the TA 230 high tipping pressure.
The cab boasts panoramic windows and a short, inclined bonnet. Numerous stowage compartments and storage options are included, along with a mobile phone bracket, USB charging ports and an air-sprung driver's seat as standard. The new lighting concept features LED headlights.
The TA 230 won the Red Dot Award: Product Design 2021.
Other Liebherr models at ScotPlant will include an L 566 XPower wheel loader, an R 914 compact crawler excavator, and an A 918 wheeled excavator. From the telehandler range, a T 60-9 S will be on display along with an LH 22 material handler from the used equipment division. An HTM 904 truck mixer from Liebherr's concrete division will complete the line-up.