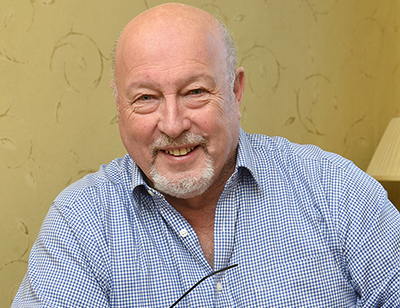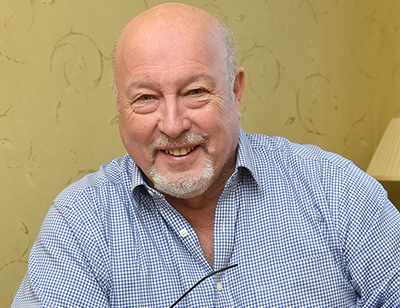 FALKIRK-based Empire Exports will be making its exhibition debut at ScotPlant 2022.
The business – which buys and sells used construction equipment – recently appointed Darren Petersen as Scottish sales manager following a period of rapid expansion. The firm will arrive at ScotPlant on the back of a record month for the company, which is benefiting from soaring demand for machines at a time when availability remains an issue for many.
Co-founder Sandy Fairweather said, "This is the first venture into ScotPlant for Empire Exports, though obviously I've attended the show many times. We intend to make the stand really spectacular. We've got a Formula One simulator coming up from down south, and we're going to have a few unusual pieces on display as well.
"I personally believe this will be a pretty unique ScotPlant because I think people are going to go over and above to try to create something different on their stands, rather than just have a series of machines that you can walk round."
The reason for this, Sandy explained, is the lack of product availability currently affecting parts of the plant sector. He expects many exhibitors will be more adventurous than ever before when it comes to using interactive features and innovations to stand out.
For many people, ScotPlant will be the first in-person exhibition they'll have attended since before the pandemic. Sandy believes the lack of shows due to the restrictions has merely served to highlight the importance of them.
"From a point of view of people coming through the industry as a career, they've not had the opportunity to see who's out there, and where they stand in the market in terms of size of company and respectability," he said. "These shows are a good standing ground for people who want to move up through the industry, whether it's move on from one type of product that they're selling to another job. You get the chance to meet the people who run these companies. I know for a fact that I've had many job offers over the years by walking round a show and talking to people, as I'm sure many other people have."
Sandy is looking forward to spending time with as many new and old contacts as he can, stating that it's a nice opportunity to say thank you to people he's had business from.
His previous experiences of ScotPlant have been wholly positive, and he's expecting more of the same this time around.
"I've always found ScotPlant exceptionally well organised," he said. "It's really, really easy to go and visit and enjoy visiting. There's a lot of space; they don't cram stuff in, it's extremely well laid out. What I like about ScotPlant is that all the big players aren't just in one bit and then everybody (else) is scattered around. The concentration is if you want to enjoy the show, (you have) to walk round the full show. You've got people who you must see, and if you must see them, they are dotted all over the place, which is great. You get to see companies you would not have met in the past.
"Location is a key factor as well, with accommodation on the doorstep, and access to Ingliston is superb no matter where you're coming from."