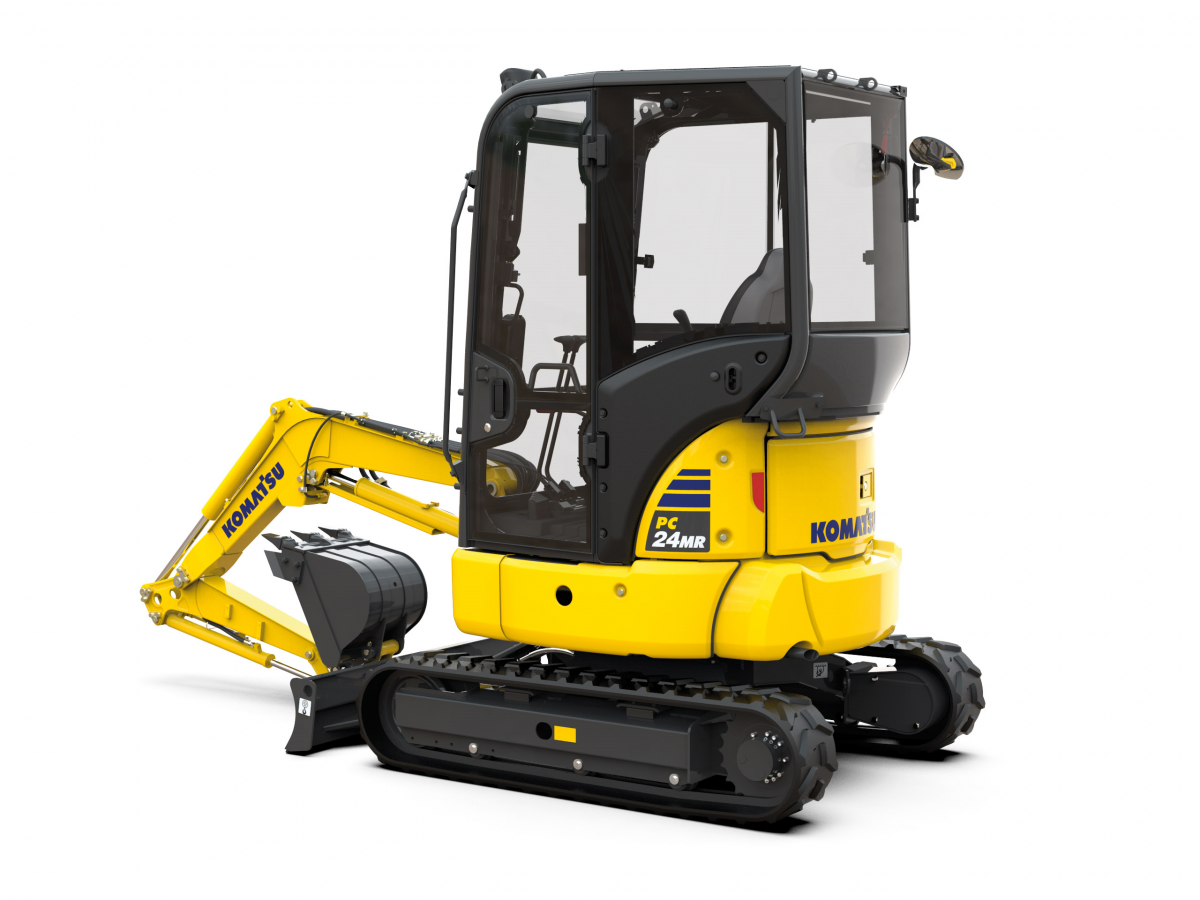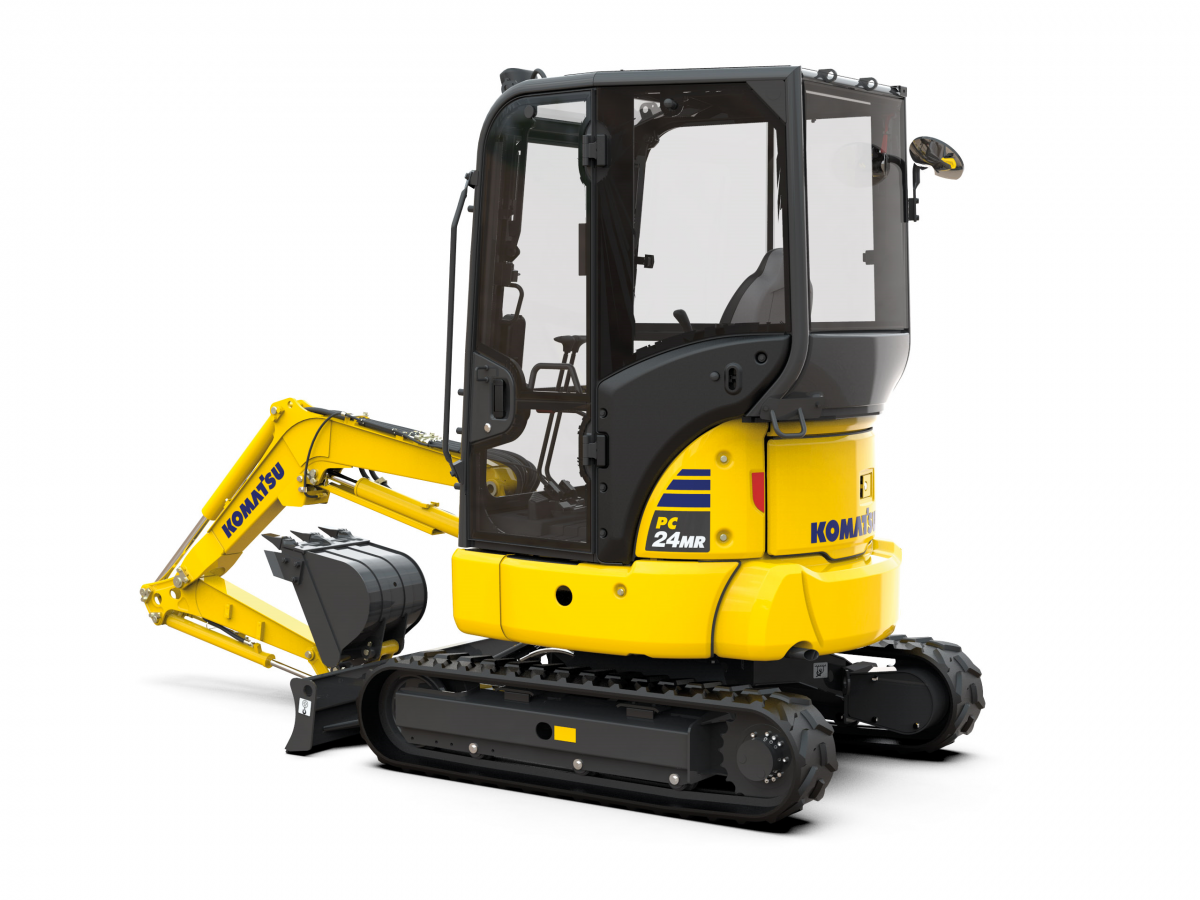 SCOTPLANT exhibitor Marubeni-Komatsu has announced the launch of two new models recently.
THE first is the Komatsu PC24MR‐5 mini excavator, which has been added to the manufacturer's MR‐5 range. Described as being 'powerful and versatile', and boasting the latest EU Stage V engines, the MR‐5 new generation range builds on the MR-3 product line. The machine has an operating weight of 2,430kg (cab version), a maximum digging depth of 2,615mm and maximum digging reach of 4,500mm. The KOMTRAX monitoring system comes as standard, while the compact undercarriage at a width of 1,450mm allows easier access in confined areas.
Safety features of the MR-5 range include a seat belt indicator, secondary shut down switch and protected PPC levers. The range also benefits from Komatsu-designed and developed factory-fit options such as fingertip proportional controls and a hydraulic quick coupler line.
Simone Reddi, Komatsu Europe product manager for mini-excavators, said, "The MR-5 range concentrates the quality and performance of the larger Komatsu construction range into a compact package, and with a unique design concept the Komatsu MR-5 excavators are sure to stand out on jobsites across Europe. The PC24MR-5 is positioned to combine with the PC26MR-5 to form a strong 2-model attack strategy in this all-important segment that requires high performance and easy transport."
Komatsu has also launched the PC88MR-11 midi excavator, which builds on the foundations of the PC88MR-10, with new features designed to boost productivity and reduce fuel consumption. The model boasts a Stage V engine (50.7kW/68hp) and has a factory-fitted Lehnhoff Powertilt option.
Komatsu explained that a tight tail swing allows operators to concentrate on the work at hand without worrying about rear-swing impacts, and helps to make the PC88MR-11 a 'versatile' solution even in confined areas. The manufacturer added that a redesigned blade offers better dozing, while an automatic change-over valve provides more comfort when changing attachments.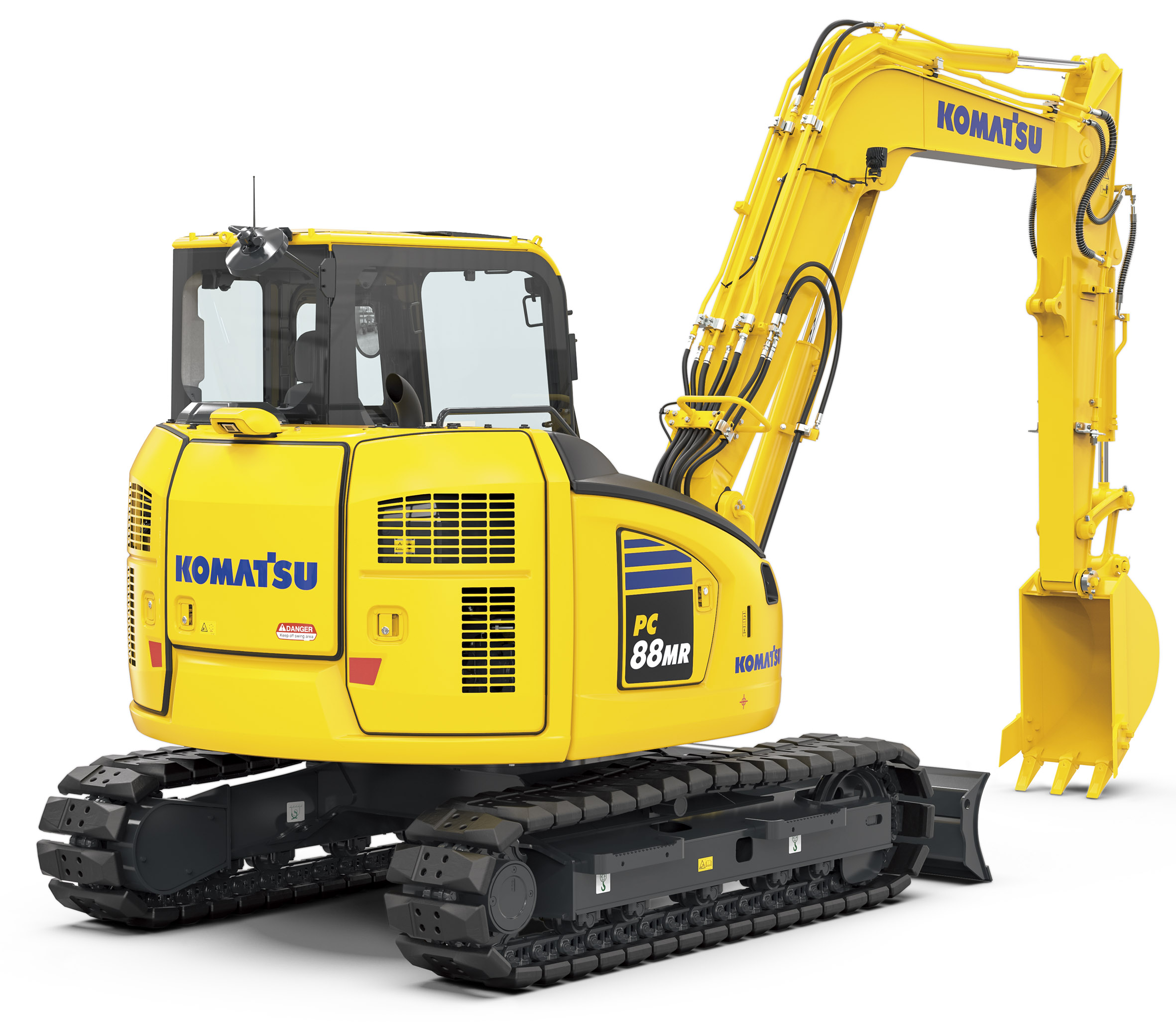 Simone Reddi said, "This is not just a simple model update. The PC88MR-11 introduces several improvements in digging performances and structure. The whole dig-loading cycle is improved, increasing production, giving the feeling of a faster machine. Last but not least, this latest Komatsu midi excavator features the European debut of the brand new EU Stage V Komatsu 2.4 litre engine with KDPF (no SCR needed). Enjoy lower fuel consumption, higher performances and unrivalled efficiency."