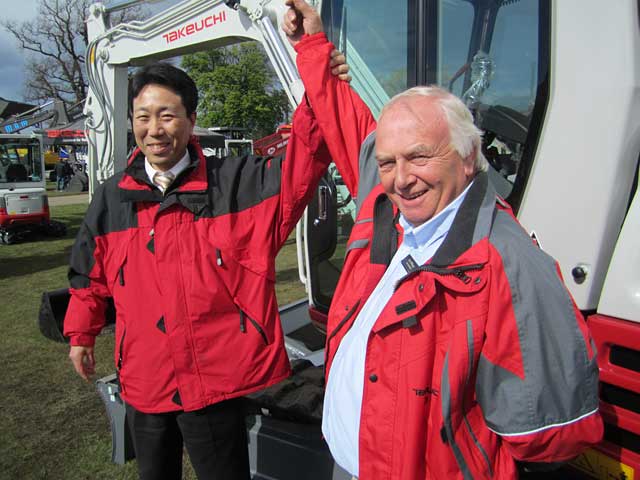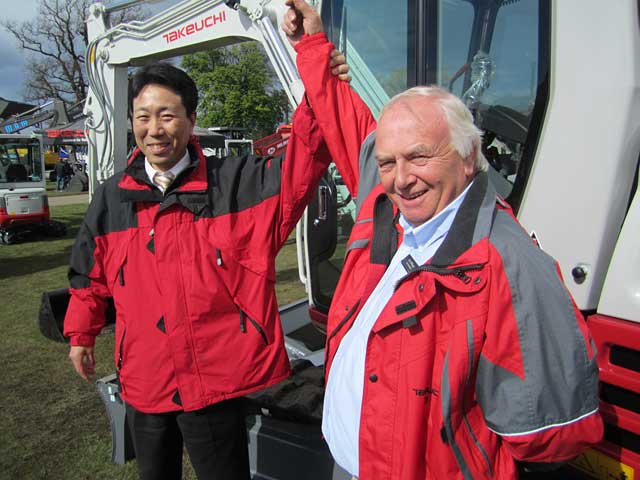 Takeuchi revealed the firm's success story in Scotland over the past 14 years started with JMS Equipment, headed up by Jim and Janice Milligan. The business has been responsible for over 750 Takeuchi machine sales in the north of Scotland. 
Jim and Janice have now decided to retire their Takeuchi dealership, but before doing so, Takeuchi said they made sure to secure the continuation of the JMS dealership for customers in that part of the world. Takeuchi explained that for JMS customers, it will be business as usual with familiar faces Derek Rae and Michael Milligan still in place, and the company will continue to trade as JMS Equipment. 
The new JMS Equipment will operate in the city of Aberdeen, based at the Blackdog Centre, Bridge of Don, adjacent to the A90/A92 road network. Takeuchi said the new dedicated facility will stock a wide range of new and second-hand machines as well as offering all the sales, parts and service support customers are used to.
New owner John Walsh is familiar with the excavator brand, having spent the past ten years owning the Takeuchi dealership for Lancashire and West Yorkshire, D&J Machinery. John and his business partner Iain Riddoch are positive about the new-look JMS.
Iain Riddoch, MD of JMS Equipment said, "JMS Equipment is a strong regional dealership and this new Scottish venture aims to continue that success."
Takeuchi in the UK said it will be sad to see Jim and Janice retire, with the duo having played a pivotal role in the brand's success in Scotland. Jim and Janice plan to carry on in Turriff with their local plant hire and used equipment side of the business.
Takeuchi UK sales manager Chris Bushell, who appointed JMS back in 2006, said, "Jim and Janice and the team at JMS have been the perfect dealer. A regular winner of Dealer of the Year who helped Takeuchi understand the nuances of the Scottish plant industry. Their efforts in promoting the Takeuchi brand has been outstanding, successfully converting customers to using a Takeuchi for the first time and selling our machines in the most remote locations – whilst offering their customers that 24/7 dedicated support."
Tamaru Tomonori, MD of Takeuchi UK, added, "Before Jim started, Takeuchi had zero presence in Scotland and on behalf of all the team at Takeuchi UK and from head office in Japan, we would like to say a big thank you for your tremendous hard work. Jim will be a hard act to follow but we promise not to let his hard work diminish by continuing with a proven dealer in support and a strong brand for Scotland."