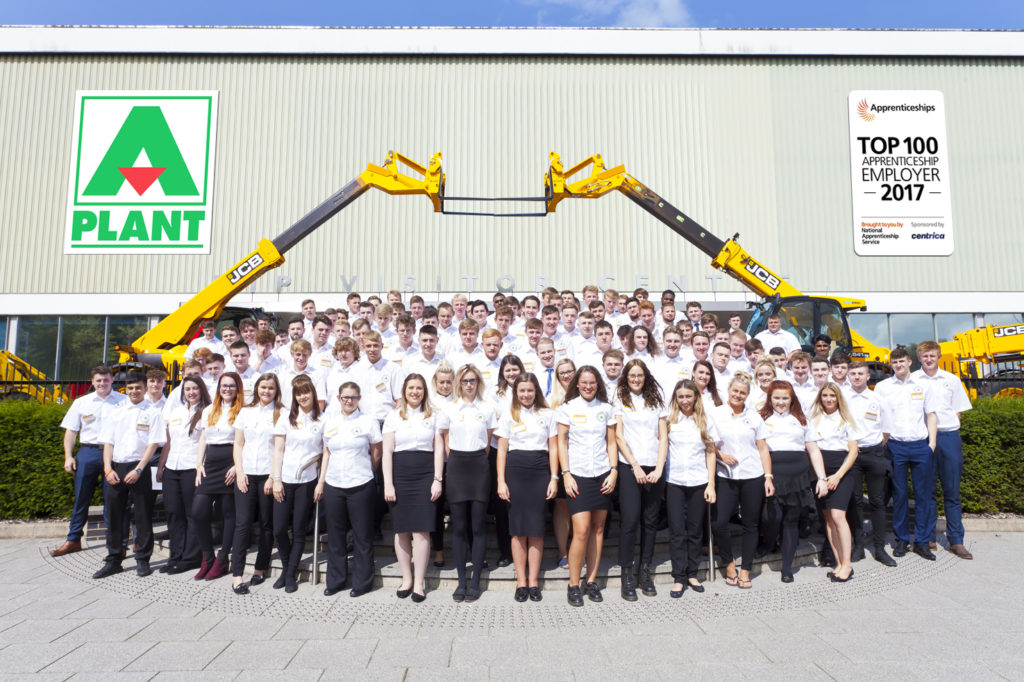 A-Plant has cemented its status as one of the nation's top apprenticeship employers.
The hire giant, who currently have 166 apprentices, was named in the Top 100 Apprenticeship Employer list for the second consecutive year at the National Apprenticeship Awards 2017.
A-Plant described its commitment to training the next generation of plant maintenance teams, customer service personnel and transport and logistics teams is "pioneering" for the construction equipment rental sector. The firm invests more than £2 million in its apprentice programme every year.
Bob Harper, A-Plant's head of training said, "Apprentices are a vital part of A-Plant's future and our apprenticeship scheme has become much sought after and widely recognised across the construction industry.
"Apprentices bring fresh eyes to the workplace and offer opportunities for experienced A-Plant employees to share their extensive skills and knowledge. It creates a healthy and dynamic workplace for everyone as well as ensuring we have the right skills in place."
Sue Husband, director of the National Apprenticeship Service added, "The Top 100 Apprenticeship Employer list 2017 demonstrates clearly the impact apprentices can have on an organisation. Apprentice employers are creating opportunities for individuals to gain the skills and knowledge needed to succeed, up to degree level, while working and earning.
"These Top 100 Apprenticeship Employers are making a difference to the lives of their apprentices by investing in their future. In return, apprentices are helping employers to develop a skilled, qualified workforce to build a stronger economy."