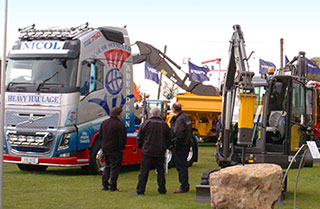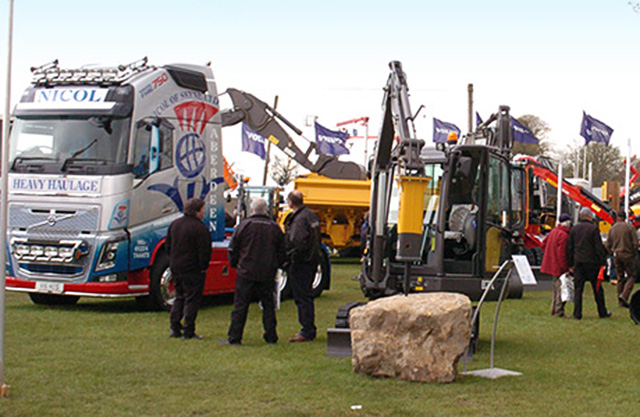 VOLVO trucks showcased vehicles from their new Euro-6 range at Scotplant, alongside sister company, Volvo Construction Equipment.
Five trucks in total were on the stand, including a Euro-6 compliant FMX and FH, as well as a Euro-5 FH16. The trucks, provided by customers of Volvo Truck and Bus Centre North & Scotland, highlighted Volvo's experience in the construction industry.
The 6×4 FMX, in the livery of Ian Craig Haulage Ltd – specialists in brick, block and timber haulage – is fitted for purpose with a rigid drawbar set up for logging operations. The Globetrotter-cabbed unit is powered by a Euro-6 compliant D13K engine, rated at 500hp with I-Shift gearbox.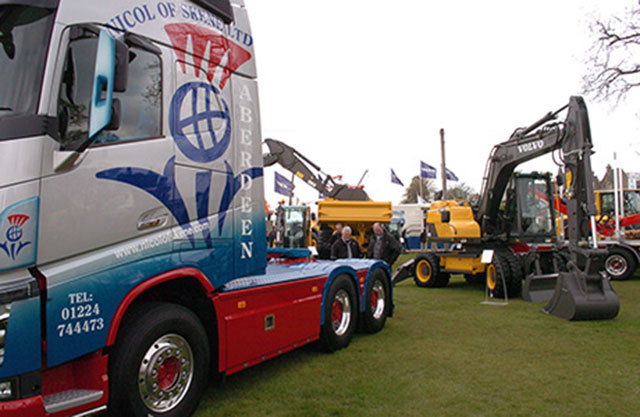 To demonstrate the new Euro-6 engine technology, an FH in the livery of W H Malcolm was also be on-stand. The 6×4 tractor unit has a D13K-540 engine. Furthermore, the Globetrotter cab provides class leading comfort for the driver.
Finally, an FH16 made an appearance on the stand to highlight the truck's use in heavy rig transportation. Civil engineer, trenchless technology and directional drillage specialists, Nicol of Skene provided the 6×4 tractor unit. The truck's 16 litre engine, rated at 750hp, provides the power needed for transporting heavy machinery between worksites.