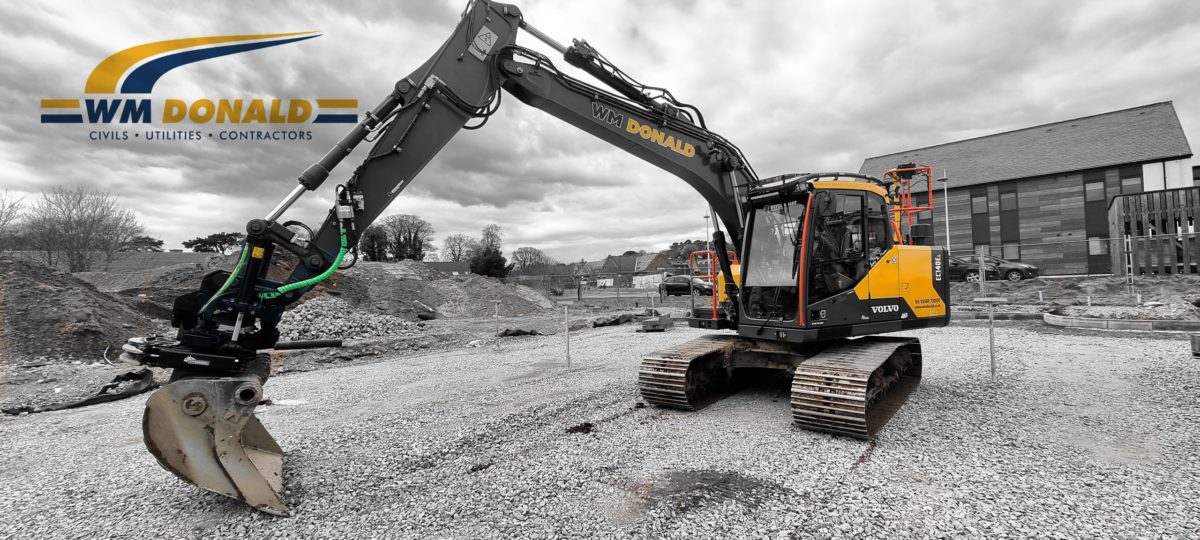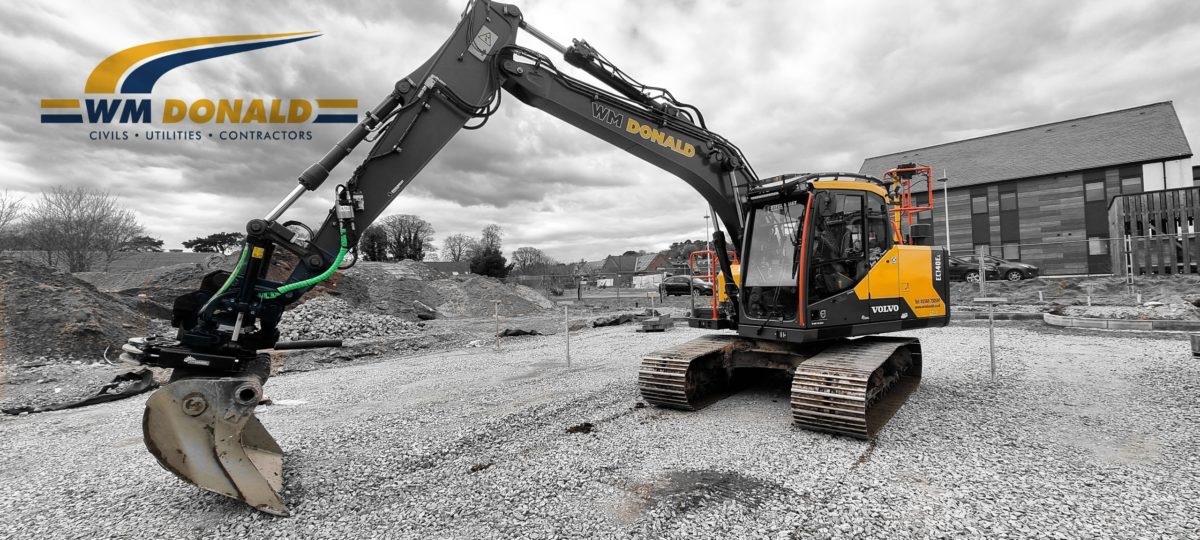 STEVEN Williamson from the popular Tiltrotator Operators media group will be promoting the new Steelwrist GEOfit attachment and Quantum control system at ScotPlant 2022.
The products will be demonstrated on WM Donald's Volvo EC140EL excavator on the Steelwrist stand during the two-day exhibition.
Steven revealed that he has already been inundated with messages of interest via the Tiltrotator Operators media Facebook page, which boasts over 33,000 members.
"The whole machine (EC140EL) in itself is impressive; it will probably get a lot of attention at the show – it's such a unique set up," he explained, before telling how it will be kitted out with a light bar from Swedish firm MittX alongside a Fordon 262 custom-made mat and seat cover, Trimble GPS, and new Quantum tiltrotator control system – which Steven will demonstrate on an iPad.
However, it is the Steelwrist tiltrotator attachment which Steven anticipates will attract the most interest from visitors. It is described as delivering the 'ultimate' combination of high productivity, safety, precision, and control – while also offering a 'superior' tilt angle and low build height allowing for improved digging performance and higher fuel efficiency.
"You can have all the other fancy gear, such as the lights and mats, but if it did not have the Steelwrist tiltrotator it wouldn't be the complete package," Steven added. "The Steelwrist is the main feature of the machine."
Further to this is the Steelwrist GEOfit attachment, which connects the hydraulics, electrics, and central lubrication to the excavator with a 'simple' connection. The firm describes it as its 'most compact solution', with the handle being designed with a safety feature which ensures users don't pinch fingers when opening and closing it.
Steven explained his excitement at getting back to in-person events after two years of virtual meets – with plans for both physical and virtual demos on the stand, as well as freebies for visitors of all ages!