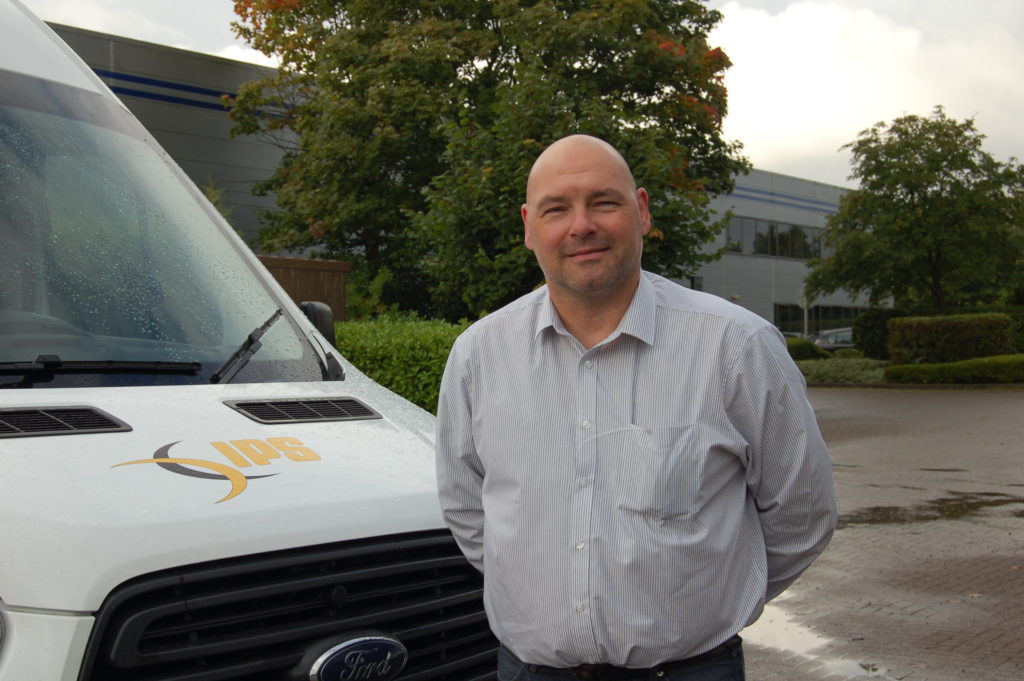 POWERED access replacement parts supplier IPS has introduced a dedicated parts sales van for Scotland.
The van will be operated by Robert Allardyce, a time-served automotive mechanic who will work out of Bellshill, North Lanarkshire. IPS, part of IAPS Group, said he will supply fast-moving parts and consumables direct to depots across Scotland.
Tom Cribb previously covered Scotland for IPS from his base in the north east of England. Robert said, "Tom has done a fantastic job of developing our parts business in Scotland. He has created a really good platform on which I can build. With a parts van solely dedicated to Scottish customers, we can deliver an even better service."
Dave Faulkner, parts sales director for IPS added, "Our business has grown rapidly in Scotland, so we felt it was important to increase our support for Scottish customers. Robert's automotive experience makes him ideal for this role, as he already has a great understanding of the replacement parts business. His automotive expertise and contacts also enable us to provide a strong offering to the garage and workshop sector."
IPS has also appointed Sasha Facey to run its mobile parts store in the south west of England and south Wales.