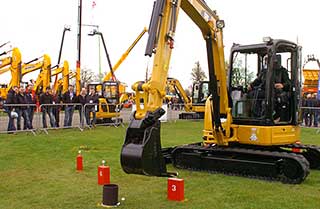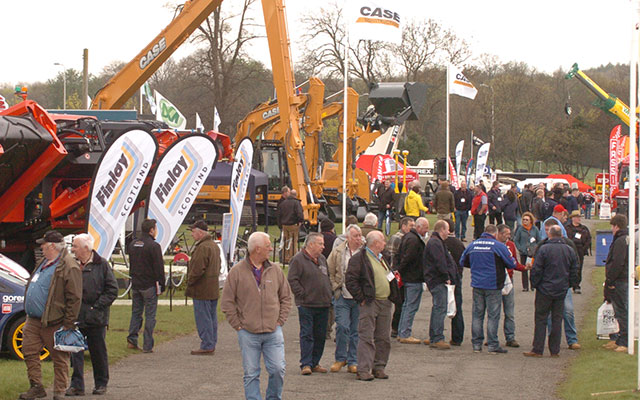 As the sun sets on another successful ScotPlant, dealers, manufacturers and visitors were left with one thought – how long until the next one?!
The two-day event has witnessed some spectacular sights including the debuts of several world-class machines. Many exhibitors are reporting terrific business from the show with some deals already in the bag and others looking to follow up on excellent leads.
Gordon Cameron, Commercial Manager at Hardox Wearparts Stirling was delighted with his weekend's work including one deal which he says could provide 12-weeks worth of work. He said, "The show's been great for us. We took about £150,000 worth of real, tangible enquiries in one day alone. On the Friday we had 30 real enquiries, mainly on buckets. In fact, even if we hadn't come back for the second day the show would have been more than worthwhile.
"One chap enquired about a 12-month contract to supply 40 buckets – the deal could be worth up to £90,000."
Pat Bulcock from Steelwrist UK was also a happy man. "We're having a storming show!" he beamed. "It's the best one ever for us. We've done £65,000 worth of deals this morning alone. It just goes to show, if you make an effort on presentation, it's all worthwhile. We've had an audience all morning."