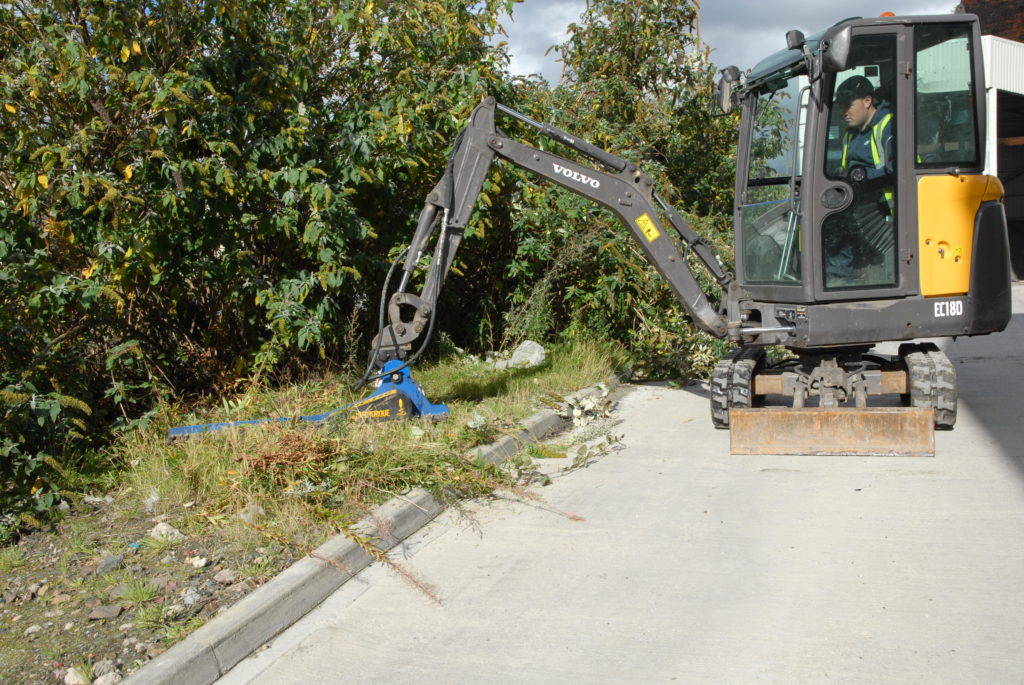 A Volvo compact excavator has been put through its paces at a glass manufacturing plant in Alloa.
The 1.8-tonne EC18D model was supplied to W T Paterson Joinery & Building by SMT GB's utility dealer, Rockbreakers UK, as a replacement for an older EC15B which had been bought twelve years ago.
W T Paterson, based in Stirling, specialises in a wide range of building and joinery services. The company has a maintenance contract with glass manufacturer O-I at Alloa where the EC18D has been working on a range of property maintenance tasks.
Proprietor Willie Paterson said the success of the previous machine influenced the decision to replace it with the "enhanced" EC18D featuring extending tracks and two-speed travel. "The machine does everything we want of it on site from getting into quite restricted areas to clean out conveyor belts, breaking concrete to expose broken water mains, maintaining ditches and water courses on the property boundaries and general ground maintenance," Willie explained.
"We have the usual assortment of buckets. A hydraulic hammer and, more recently, we've added a hedge and ground cover cutter which runs off of the third line."
The EC18D features a D0.9A Volvo diesel engine that meets the latest EPA Stage-IV emission regulations. Emissions are further reduced by an optional automatic idling system, which turns engine speed to idle if the controls are inactive for more than five seconds.