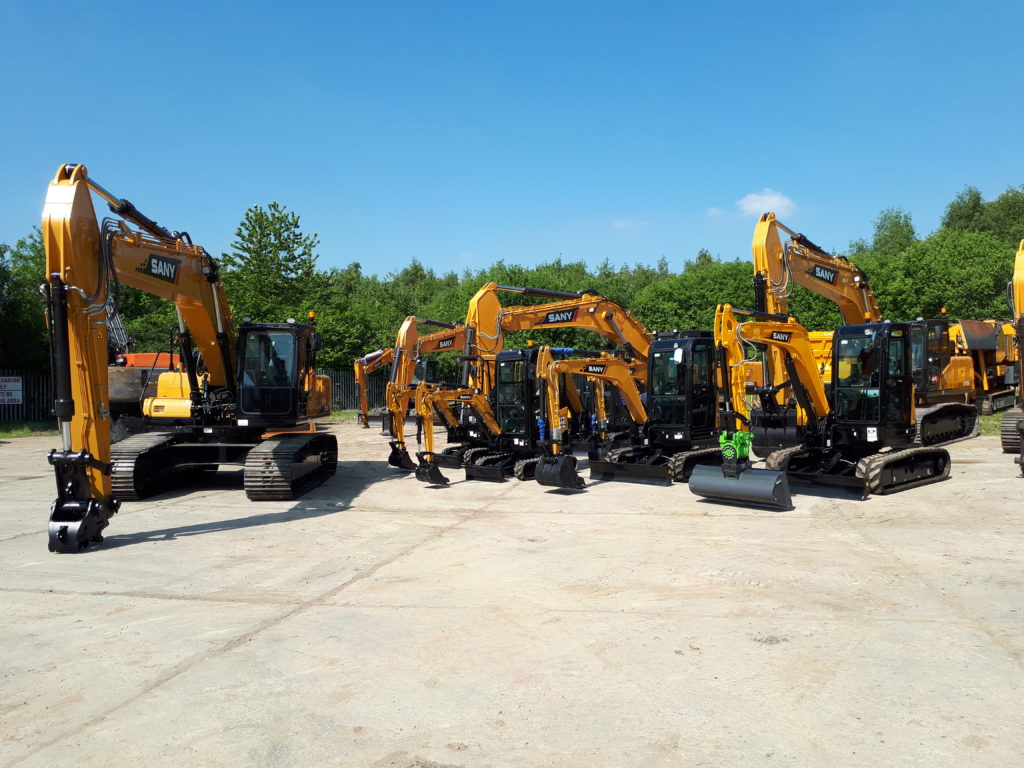 THE new CEO of SANY Europe is confident the Chinese manufacturer can become a "serious player" in the European plant market.
Martin Knoetgen joined SANY's European subsidiary in May with the target of growing the brand in this continent. SANY has been operating in Europe for the past decade, with a base in Germany. The business supplies a range of equipment, including excavators and cranes. TDL Equipment is the brand's UK dealer, offering excavators ranging from 1.6t to 35t.
Martin, who was previously president of Doosan Infracore Construction Equipment with responsibility for the EMEA region, spoke to Project Plant during the Plantworx exhibition in June, just a few weeks after taking up his new role.
He said, "What attracted me was seeing the huge potential a brand like SANY has. Of course at the moment (we are) a very small player (in the European market) with a relatively low market share. But having the right product, having the right support, having the right team – there is huge potential for SANY being, in a couple of years, a really recognised player who really attacks the top tier players."
Martin is on a mission to raise awareness of SANY on these shores and also build up a solid reputation for the machines. "They are good products," he explained. "When people get on the machines and drive them, they are convinced. So we need to run a lot of demonstrations to get the product into the market and also work in parallel on the brand perception. We also need to work on continuously developing the product range. There is a little bit of work to do on the supply chain. Having that all done, I think we (will be in a position) where the market recognises SANY is not just a small Chinese company who wants to play a little bit but is a very serious player."
Martin's trip to Plantworx helped give him an insight into the UK sector. As with other European markets, he sees great opportunities for the brand here and described it as a "very important" market for SANY to focus on.
Martin has no qualms about the quality, reliability or performance of the SANY machines. He described the Chinese production facilities as "state of the art" while also commented on how quickly the firm's R&D departments can react to market demands. Martin said he was surprised by how highly automated the process was. Despite an expectation of low labour costs in China, and therefore less need for robots, Martin said SANY has deliberately gone down the automation route to make the process assured and safe.
The combination of "reasonable cost" and "absolutely reliable quality" is what Martin believes can give a competitive advantage to a Chinese-made excavator.
"Together with that we have our European hub in Germany, where I'm located," Martin added. "There you have proximity to the market; you have production facilities like a paint shop to customise the product. So (customers are) not just benefiting from the good quality and construction in China but being flexible with the supply chain with the hub in Europe.
"We are operating in a very demanding and innovative environment. What really helps is not just at the end having a machine, but providing a solution to the market. It is important for SANY on attachments and on applications to go even (further) and understand better what the markets demand; to just not sell the machine but sell it with an attachment – having a package, having a solution for the market. There is some potential still to get that more expanded."
Finally, Martin was highly complimentary about TDL as a UK dealer and believes they share the same aspirations as he does about SANY's potential for growth in Europe.
"They are a very committed, professional company," he said. "They're doing a nice job with some support from me. They're very committed to SANY as a brand. They have that belief, like I do, that we can really bring that brand up to a high level and that's a good base for a good collaboration and vision."