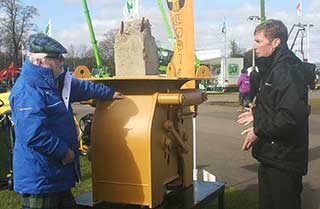 Mike Williams of Fife firm BM Attachments gave visitors a last look at a pile breaker before it was shipped to Florida to mark its first export to the US.
The company was formed in 2009 to develop the BM Cruncher and following the sale to Precast Piling Technology Inc. (PPT) of Tampa, the American firm has expressed interest in setting up a sales agency for the equipment.
Mike initially made an online approach to PPT and later visited its headquarters while on holiday before clinching the order. Closer to home, the attachment has been used on high-profile projects such as the Velodrome in Glasgow, the Diageo plant in Leven and Shotts Prison.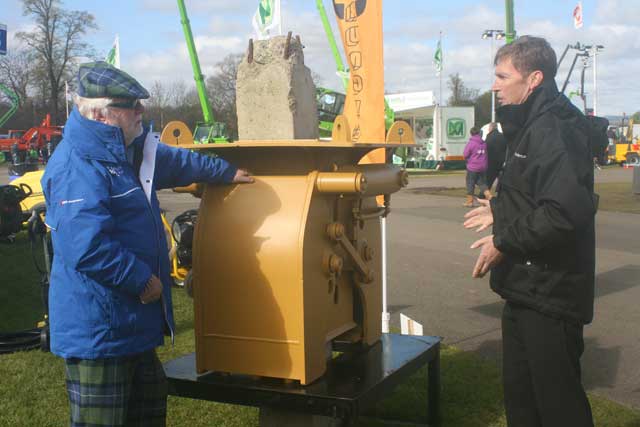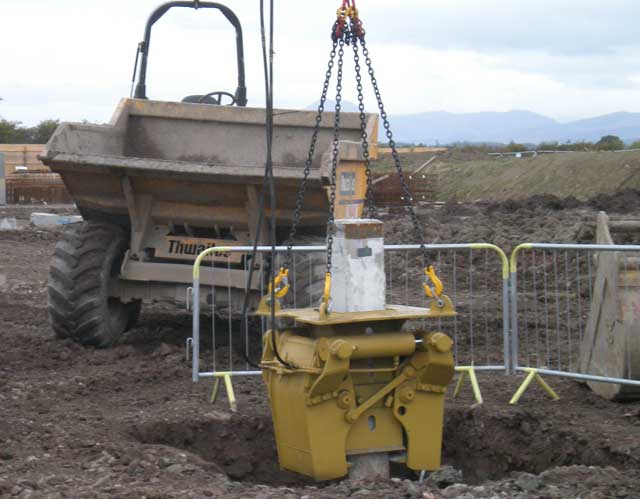 Fitted to an excavator, the Cruncher will cut, load and strip square precast concrete piles used for foundation work. The simple design allows 350mm square piles to be cut within a footprint of less than one square metre. Mike claims it has significant advantages over existing pile breakers, particularly its small size, light weight and high breaking force.
Mike said: "The Cruncher received a lot of interest from potential users and 'equipment mech-heads' who appreciated the design concept. We are selling mainly to plant hirers and groundworks contractors and now we are hoping for big things in the States."